Greta Thunberg, teen climate activist, is getting a huge mural in downtown San Francisco.
The Bay Area has many murals, with images of everyone from Robin Williams to Nipsey Hussle gracing its buildings.
Now, there's a new name to add to that list: Greta Thunberg.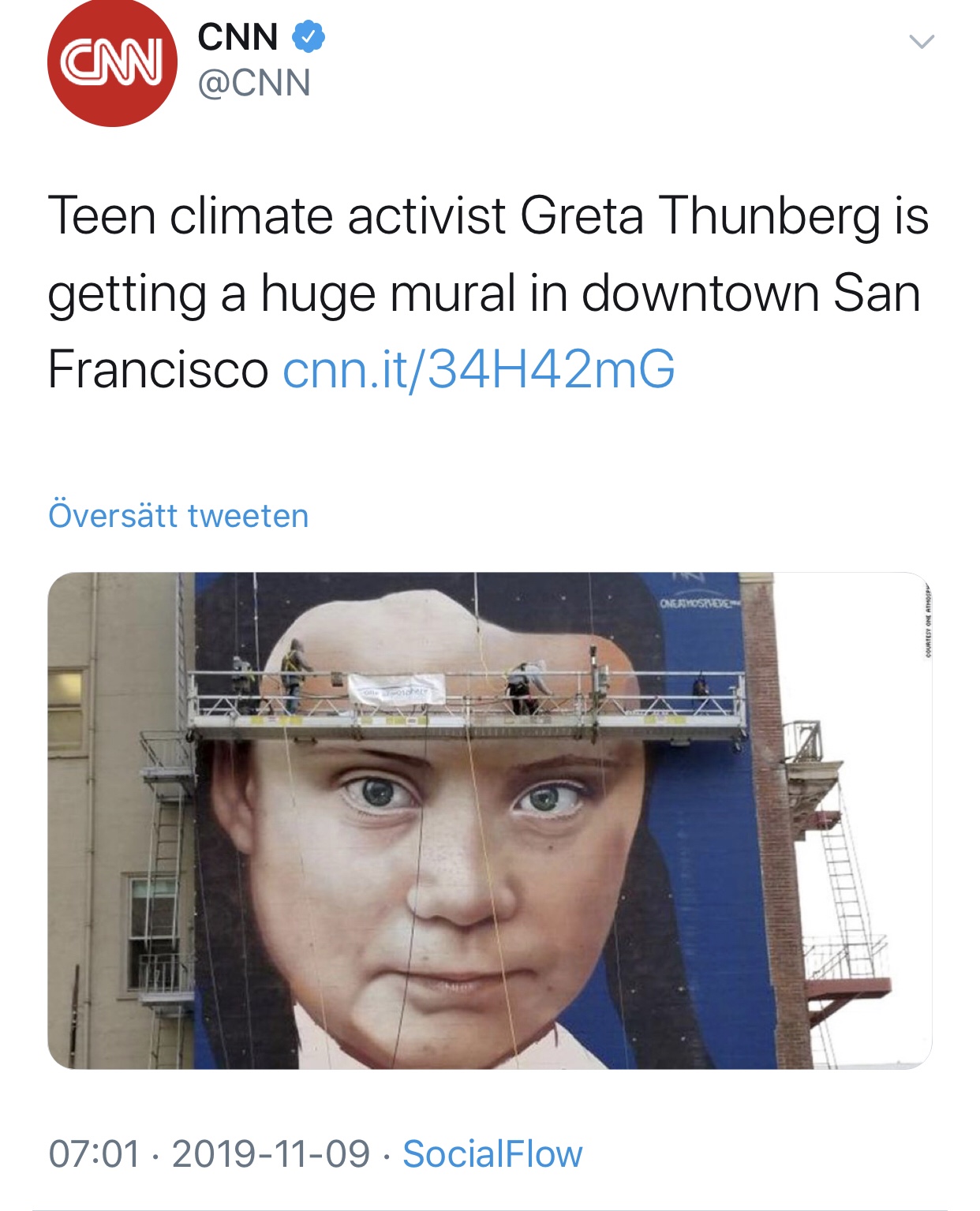 A mural of the Swedish teenage climate activist, whose movement has caught the attention of the world, is set to be completed next Tuesday.
Located in downtown San Francisco near Union Square (420 Mason St., for all you locals), the mural features Thunberg from the chest up — gazing straight into our souls, lips pursed.
It's enough to make anyone stop and consider their environmental impact.
Source: CNN