The World Bank has presented its Doing Business 2020 report which reviews 190 economies across 12 business regulatory areas "to assess the business environment in each economy".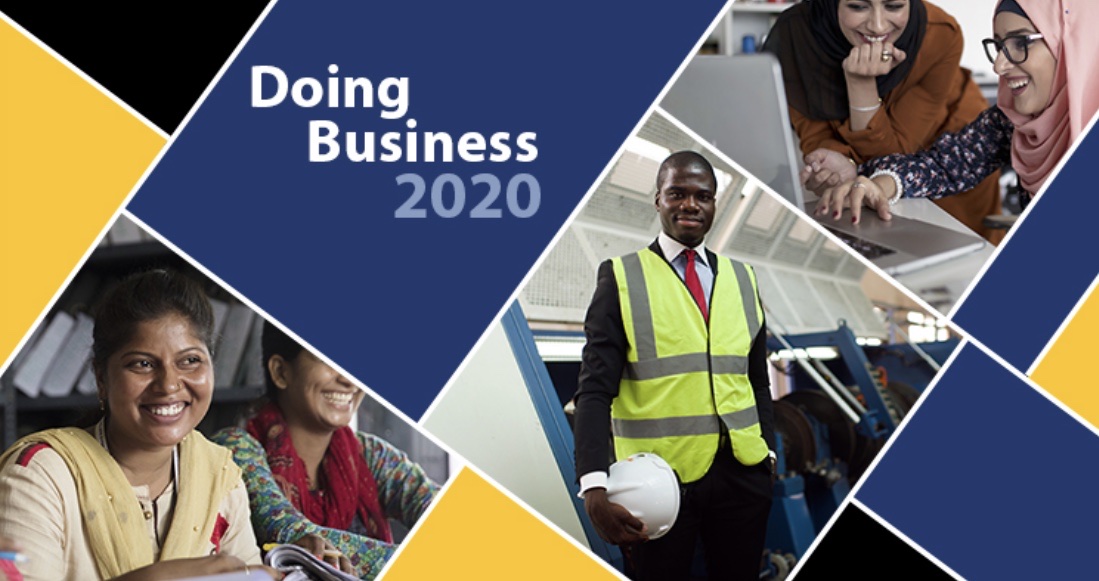 The WB Doning Business Review is an important instrument to measure progress in a number of different fields that impacts business in a country, also Customs and borders.
The Doing Business 2020 study shows that developing economies are catching up with developed economies in ease of doing business.
The sub-index for Trading Across Borders is the globally most frequently used performance measurement tool used to review Customs and Border reform and modernization, even though it only measure some – and not all – key elements of the Customs process.
In general, economies that score the highest share several features, including the widespread use of electronic systems and online platforms to comply with regulatory requirements.
The top 10 best places in the world to do business are New Zealand, having the lowest number of procedures required to start a new business (along with Georgia) as well as the shortest time to start a business at just 0.5 days.
Singapore had the second-highest score thanks to aspects such as cross-border compliance. For example, export border compliance times in Singapore average just 10 hours compared to more than 200 hours in Cameroon and the Ivory Coast.
Meanwhile, Denmark, South Korea, the USA, Georgia, the UK, Norway and Sweden offer the most favourable conditions for entrepreneurial activity.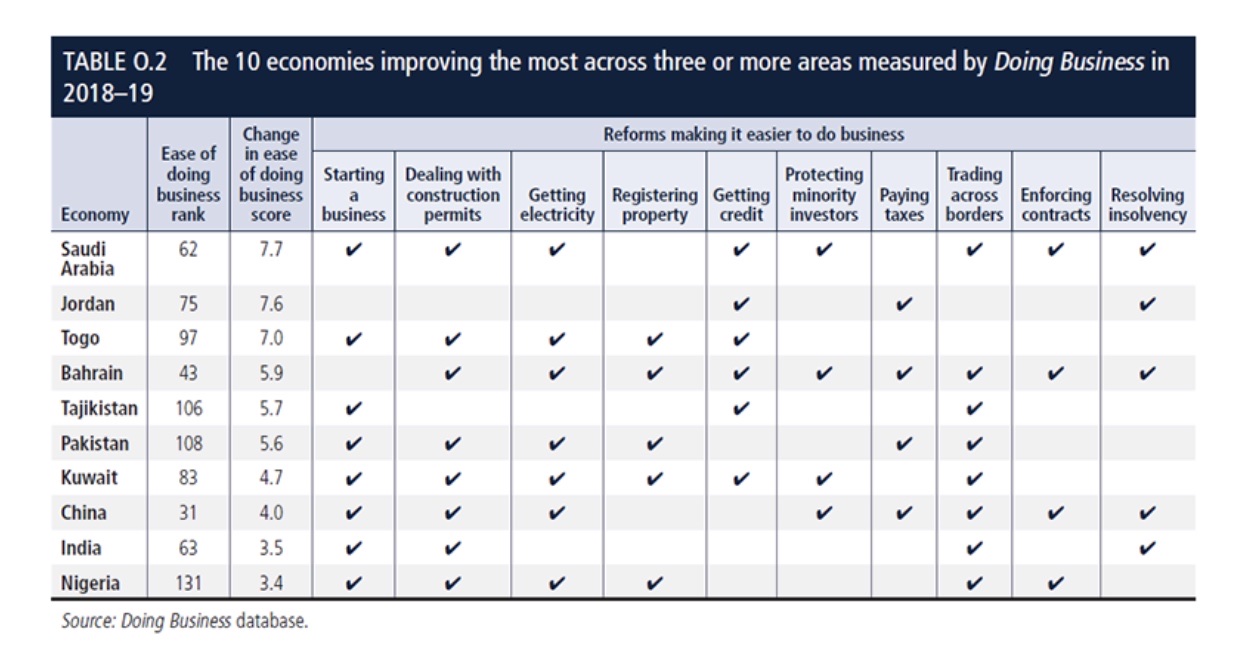 Saudi Arabia is the front runner this year leap frogging from place 153 to 82 this year.
Saudi Arabia is the most improved economy in the region with a total of eight reforms. It made starting a business easier by establishing a one-stop-shop, has also adopted a new building code and launched an online platform for building permits. The kingdom's Vision 2030 plan for long-term development embraces a variety of legal and structural reforms.
We in KGH are happy to have supported Saudi Customs in this work.
It is great to see that the countries we work with are – all improving their places on the Trading Caross Blrders index. It is an important indicator that they and we are doing the right things.
Check the study here: WB Doing Business Review 2020