The Government of Gibraltar has today issued a statement about No-Deal Brexit preparations since The Sun published an article saying differently.
Here is the statement:
"The Sunday Times Yellow Hammer Report is out of date and wrong on Gibraltar. Read our full statement here: bit.ly/2MoPEKW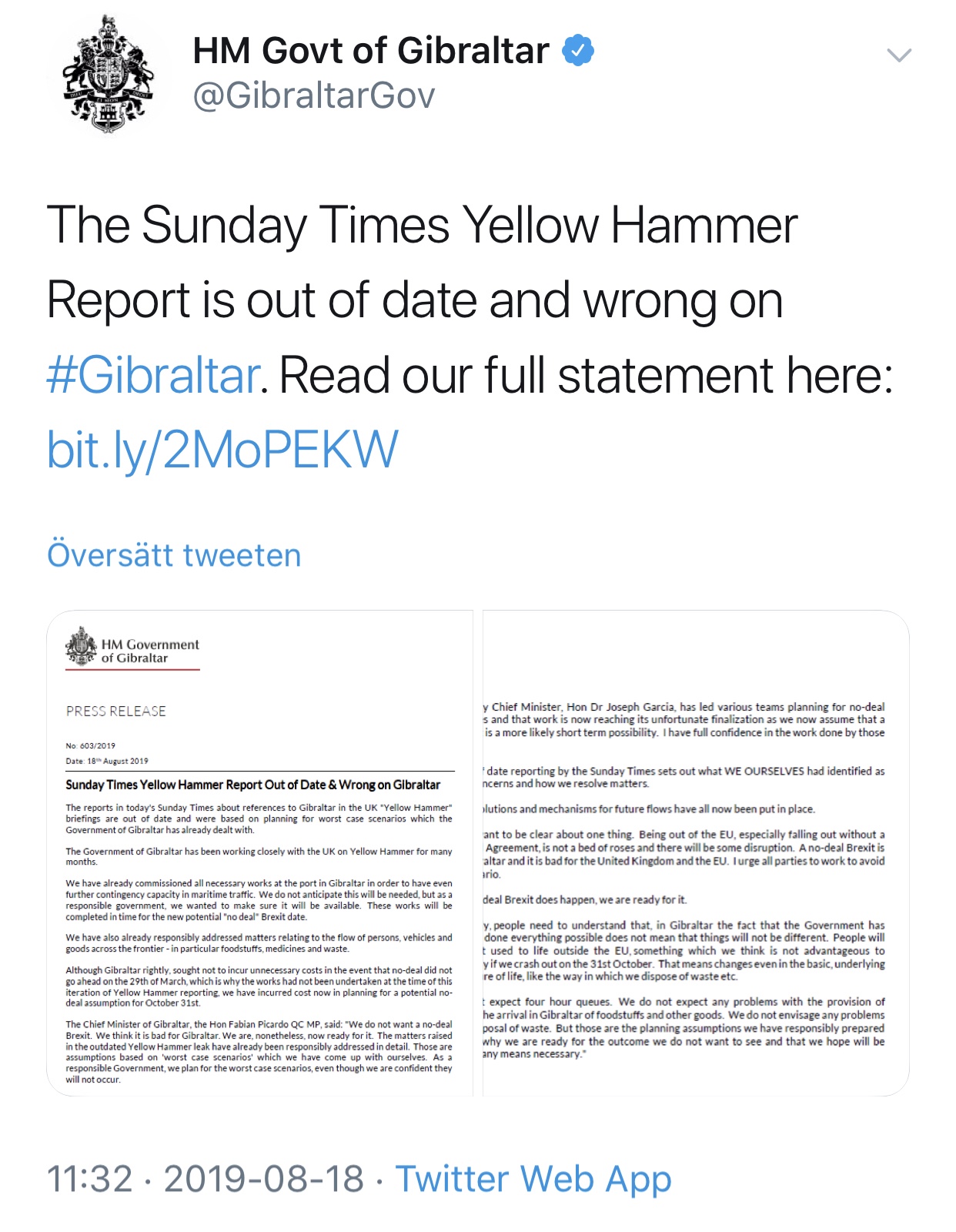 I can personally verify that the Government of Gibraltar has been doing exactly what is necessary – as stated by the Chief Minister & Deputy Chief Minister in the statement above.
I have been invited several times as Customs and Brexit expert to Gibraltar during the last year. I am impressed by the solid work done by Gibraltar Government. I wrote so on Twitter.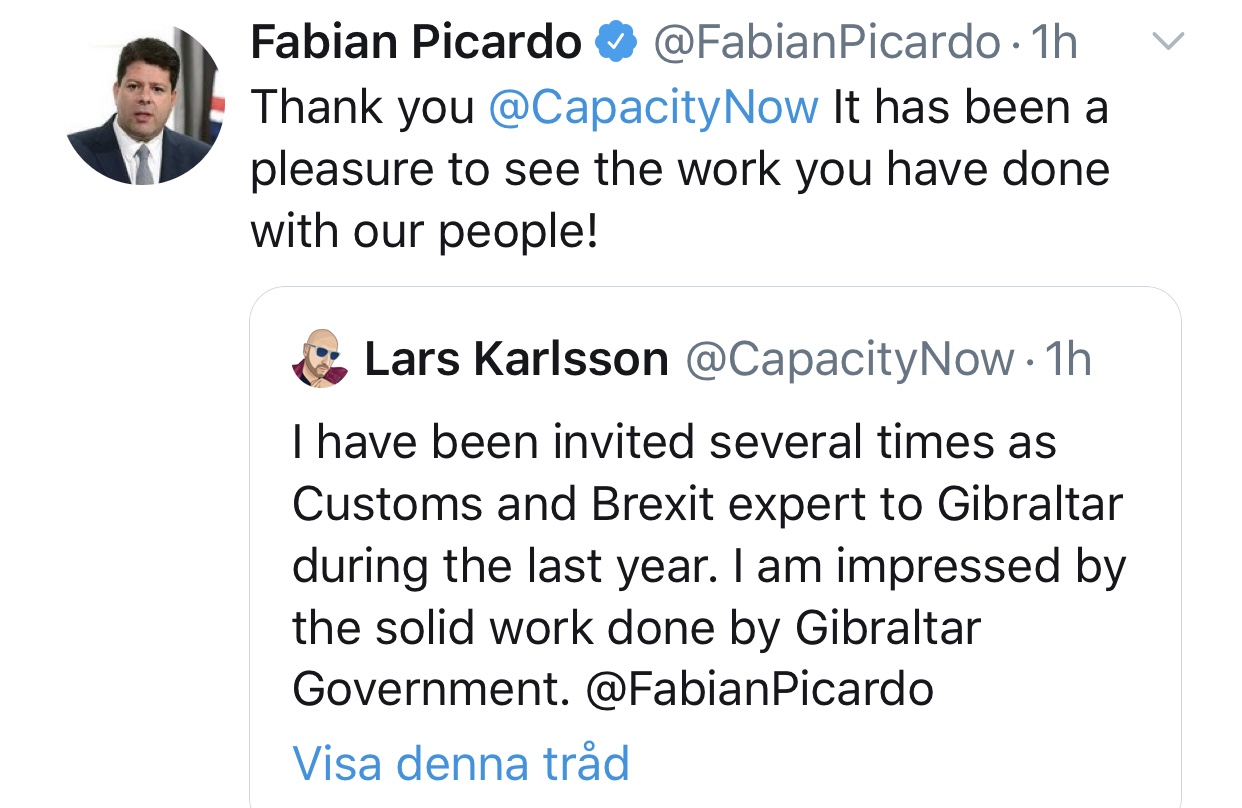 I was really honored to get this reply on Twotter from Fabian Picardo, Chief Minister of Gibraltar is the head of Her Majesty's Government of Gibraltar.
Thank you Sir.