Brexit coming up, the need for customs knowledge is greater than ever before. The UK Customs Academy, which launched yesterday, gives businesses an opportunity to acquire the competencies they need. Thirty years ago, companies had in-house import/export expertise, but this requirement declined whilst the UK was in the EU. Now that the UK is leaving, traders need to re-familiarize themselves with the requirements of international trade.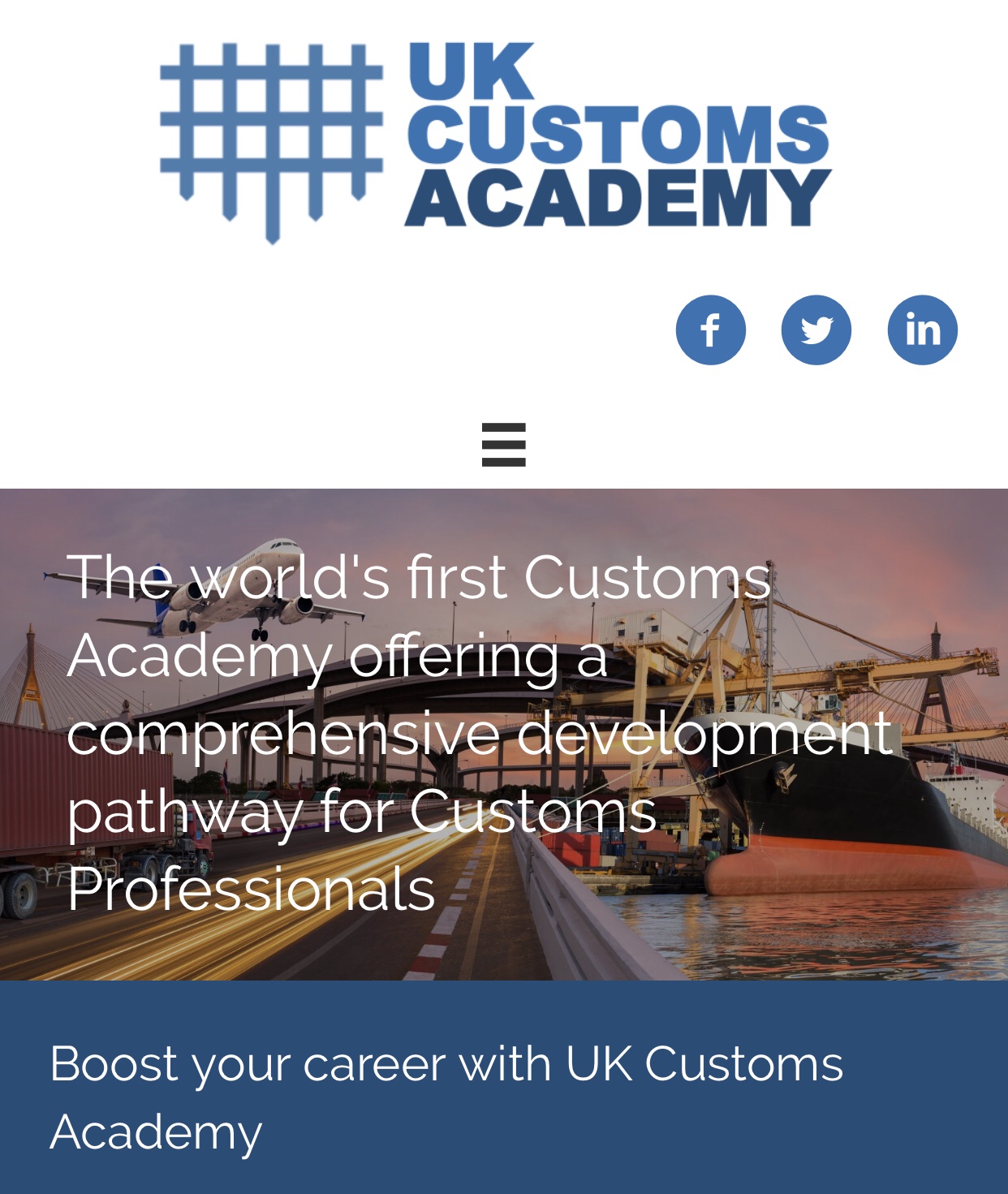 HMRC awarded KGH Customs Services, alongside partners at the Institute of Export and International Trade and the Centre for Customs and Excise Studies, the contract to design, develop, implement and operate the UK Customs Academy, featuring digital training for the private sector in general, as well as specific training for customs brokers and the professional service provider sector.
The first course is now live. The Customs Practice & Procedure Award helps both importing and exporting companies to understand the Customs requirements and procedures in order to be compliant – enabling them to check upon the work of their brokers. The follow-up course, live mid-September, "Certificate in Customs Compliance" is tailored to Customs brokers and goes into the practical aspects of the preparation of Customs declarations. Further courses go all the way up to the level of Master of Customs Administration.
You find the digital Customs Academy here: UK Customs Academy
We are one of the globally leading Customs consulting and education companies in our field, Customs, borders and trade – and we are proud to provide instruments for competence, compliance and capacity building also in the UK.
The UK Customs Academy is a timely initiative of HMRC to help the UK private sector, especially in relation to Brexit when many companies will be involved in border formalities and customs administration of foreign trade for the first time"