For the first time I have had more than 20.000 users/readers on my blog: 'Lars Karlsson/CapacityNow Nothing is Impossible'!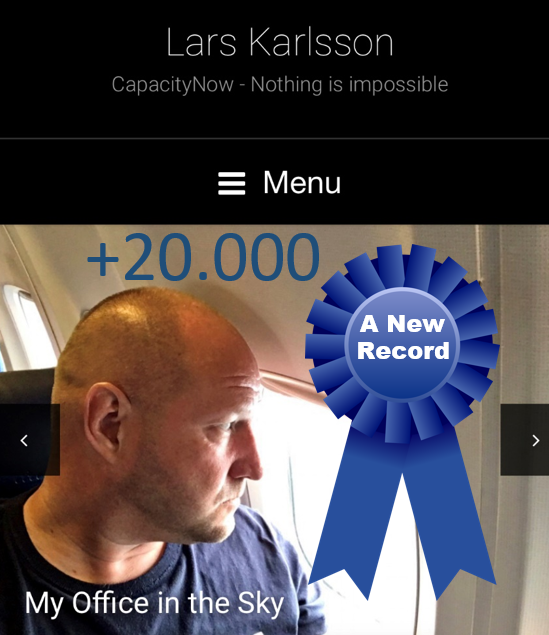 This is absolutely amazing for a blog/website about Customs, Borders, Trade, Capacity Building, trade facilitation, security/safety, film, sport and Zlatan Ibrahimovic.
Thank you for reading what I write and highlight! Now we aim for 25.000!