The Authorized Economic Operator (AEO) regime is starting to take off around the world in its new shape and paradigm of holistic Trusted Trader programmes. There are now a number of countries with modern AEO / Trusted Trader Concepts of a new modern design, ready to secure and facilitate global trade. These new programmes have a wider scope, better benefit programmes, stromg monitoring and management processes, MRA focus and KPI/Performance Measurement modules already from the start. The Australian Trusted Trader (ATT) programme is one of the best examples around – representing this new trend.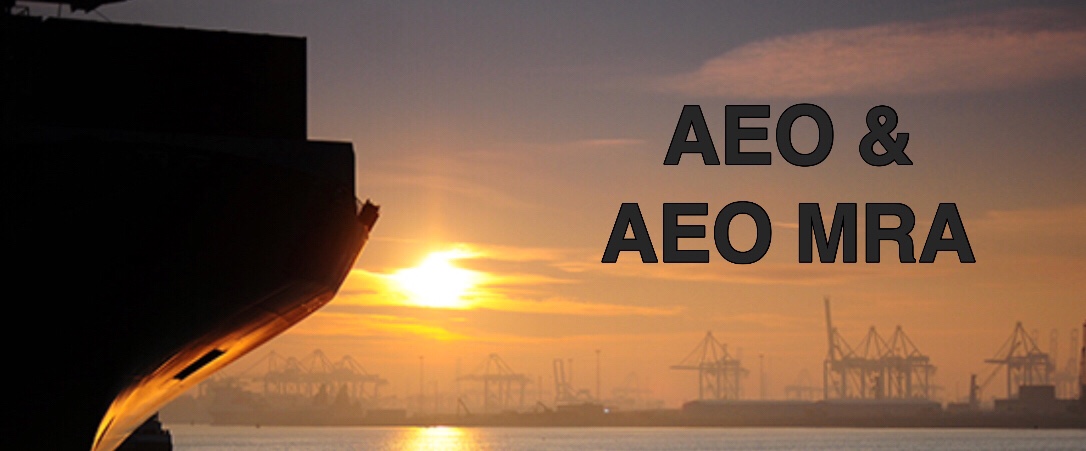 However, even more important is that the element of Mutual Recognition Agreements (MRA) between countries with AEO programmes is booming as a result of this new era for AEO. The results of the new MRA are also considerably better compared with the old agreements that we have seen in the past. Especially when one of the countries with a modern AEO/TTP is involved.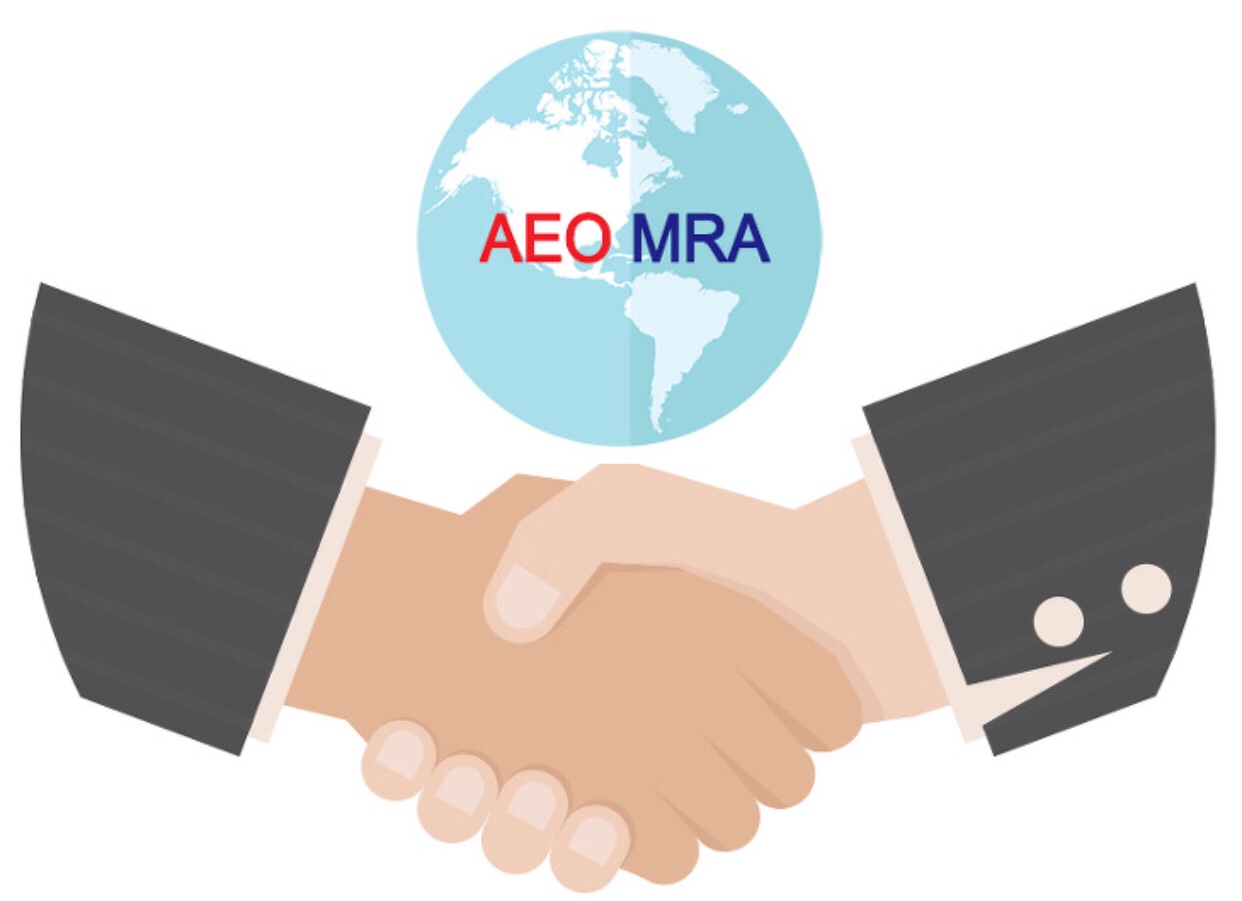 These MRAs brings a new dimension into global trade tha wasn't there before. Since the new paradigm AEO/TTPs have more benefits for all stakeholders the outcome of the potential MRAs are naturlaly much higher (1+2=5).
Australian Border Force (ABF) is a best practice example on how to use the instrument of AEO/TTP MRA in a very effecient and impressive way.
Australia has a clear strategy on how to use the Trusted Trader Programme domesticly – but also internationally to increase secure trade for the country.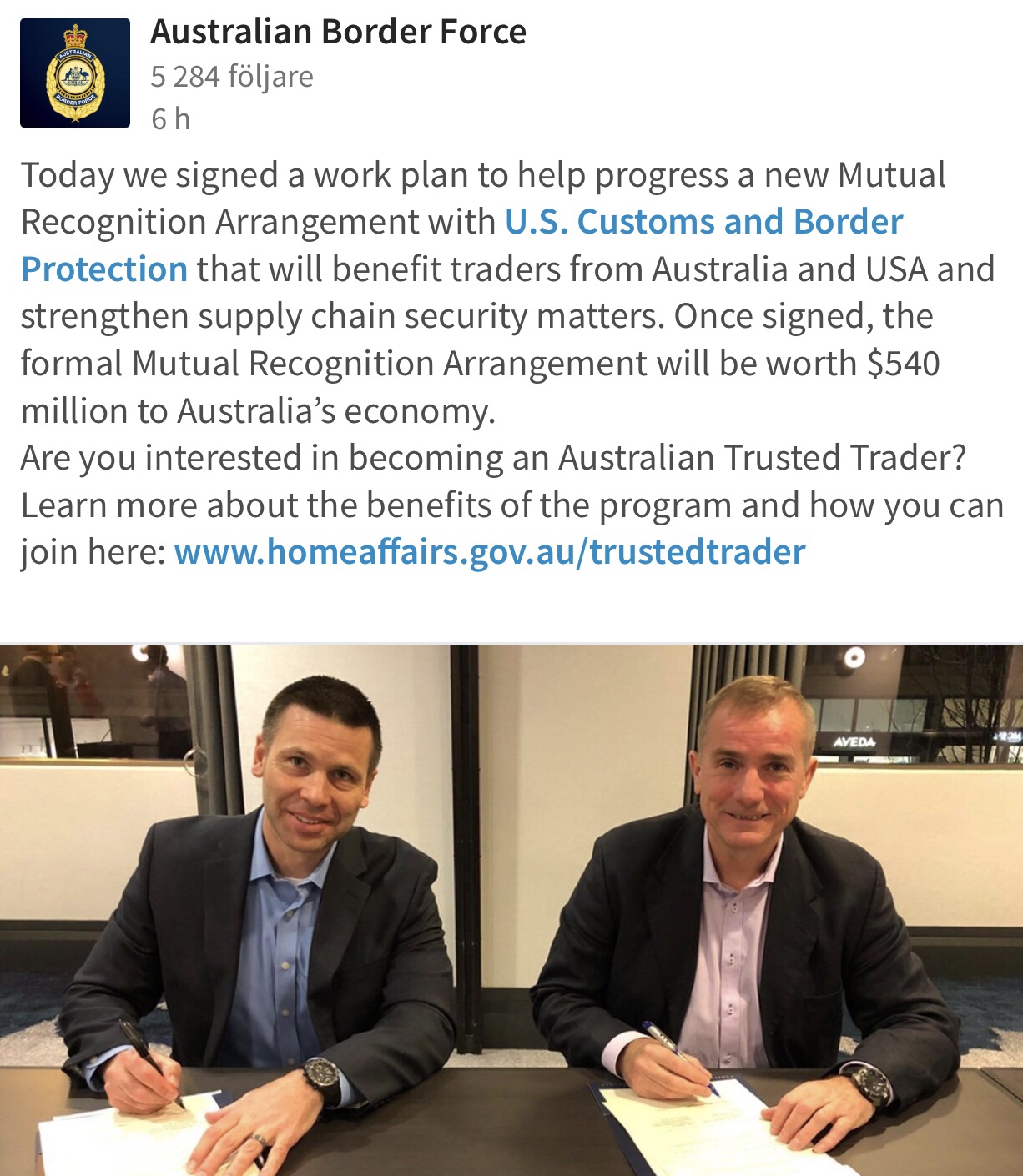 When we worked with Australian Border Force and Department of Immigration and Border Protection on the design, development and implementation of the Australian Trusted Trader Programme and the MRA model, I became very impressed by Australian Governments vision for and strategic approach to the programme. An approach that has very fast generated a number of AEO MRAs with important trading partners.
This week ABF signed a work plan to help progress a new Mutual Recognition Arrangement with U.S. Customs and Border Protection. An AEO MRA that will benefit traders from Australia and USA and strengthen supply chain security matters. Once signed, the formal Mutual Recognition Arrangement will be worth $540 million to Australia's economy.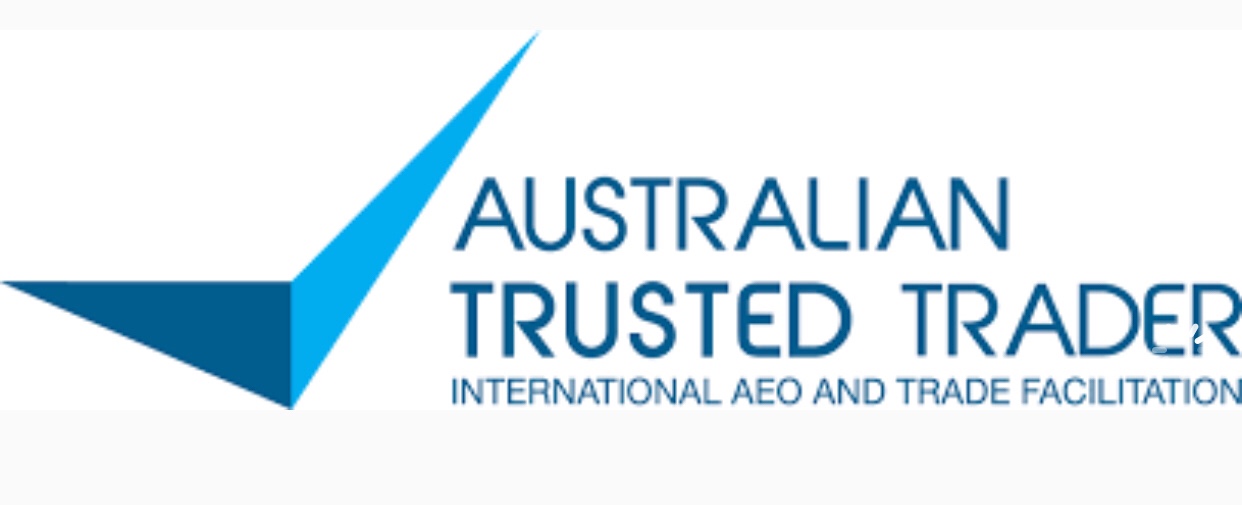 This is an important landmark for the programme, but only another example on how Customs shapes a new future for safe and secure growing trade between our countries.
Thisis the way forward, this is the future. Other countries should learn from Australia how to do it.