Delivering the 18th edition of UNCTAD's Raúl Prebisch Lecture, he called for developing countries to be at the centre of solutions to the crisis.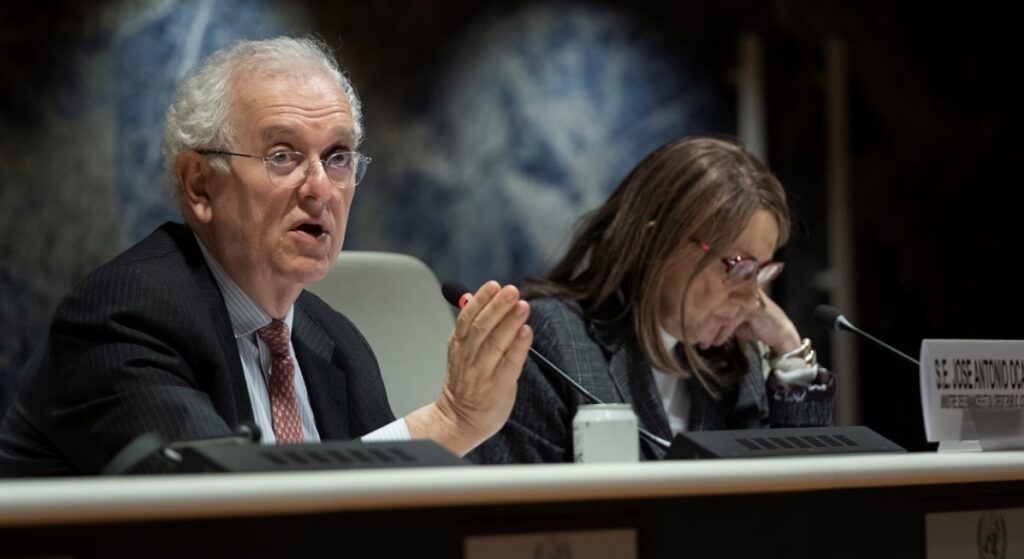 Colombia's Minister of Finance and Public Credit, José Antonio Ocampo, has called for urgent policy actions to tackle the economic dimensions of the current cascade of global crises.
Mr. Ocampo delivered on 23 January the 18th edition of the prestigious Raúl Prebisch Lecture, a series organized by UNCTAD and named after the organization's first secretary-general. Watch the lecture.
""The current crisis has many dimensions, underscored by the concept of 'polycrisis', which has become a fashionable term,"
He underscored the need to strengthen international tax cooperation, improving on the 2021 agreement in the Organisation for Economic Co-operation and Development's Inclusive Framework in its two dimensions: limiting tax competition and fair taxation of multinational companies.
"To these we should add combating tax evasion," he said.
Read the entire article here: UNCTAD
Source: UNCTAD