The U.K. has asked the EU to extend grace periods for trade with Northern Ireland until at least 2023 — the latest sign that the Brexit shenanigans are far from over.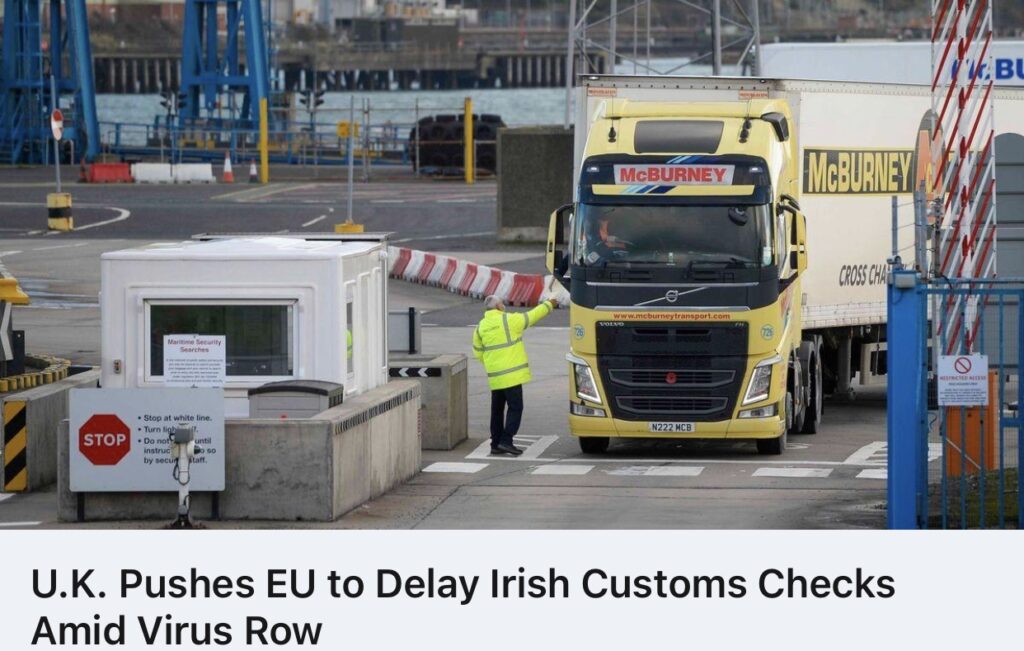 In a letter to European Commission Vice-President Maros Sefcovic, Michael Gove said that easements which currently apply for supermarkets, chilled meat products, medicines and parcel deliveries should be extended.
It follows various issues that have affected trade across the Irish Sea — and fears they could be replicated more widely when the original grace periods were due to end this year.
If the EU doesn't agree, the UK will "consider using all instruments at its disposal", Gove's letter said. And Boris Johnson told the Commons today he is prepared to suspend parts of the Brexit deal relating to Northern Ireland.
You can read the article here: Bloombergs
Source: Bloomberg