Environment Secretary George Eustice told the BBC's Andrew Marr "agreement exists" between the two sides.
But earlier, he told Sky News there was still "some way between us" and "time is very, very short" to agree a deal.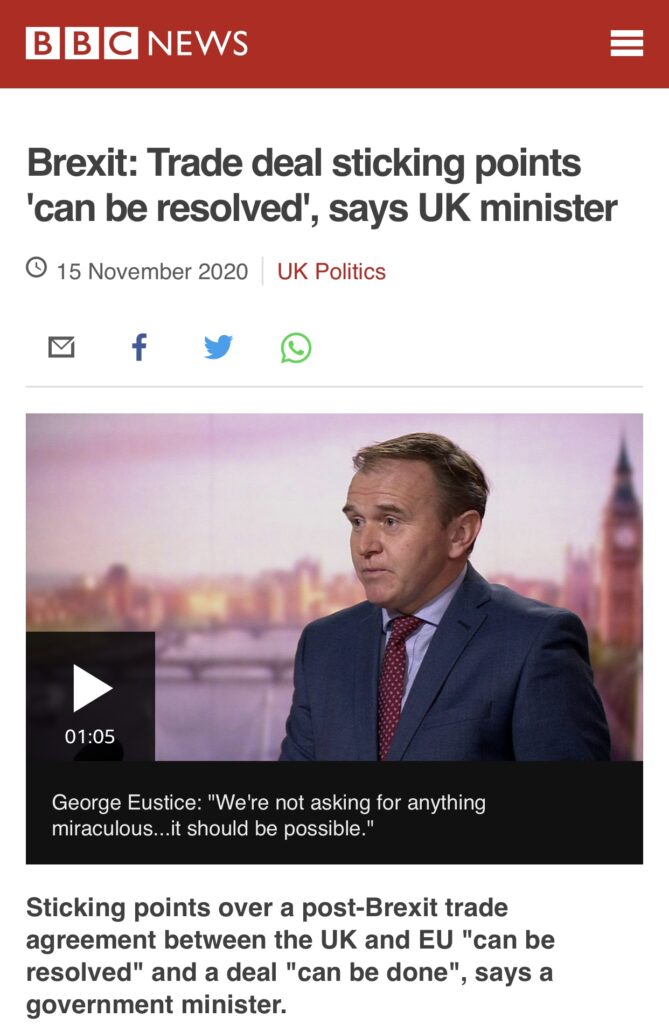 Irish Foreign Minister Simon Coveney said talks have "got to make big progress" in the coming week.
He told Sky's Sophy Ridge getting a trade agreement was "difficult but also very doable", and the consequences of failing to would be "significant".
The talks between the UK and EU are due to resume on Monday in Brussels.
The UK's chief negotiator, Lord David Frost, has arrived in the city, tweeting that there had been "some progress in a positive direction in recent days".
But he said "significant elements" of the deal are yet to be agreed, adding: "We may not succeed."
Any deal between the UK and EU would need to be ratified by parliaments on both sides, so time is running out for an agreement to be reached and to get the sign off before 31 December.
You can read the article here: Brexit: Trade deal sticking points 'can be resolved', says UK minister
Source: BNC News