It is now only 56 days to go to the end of the Brexit transition period. It is really time for all companies involved in UK-EU trade to prepare and evaluate so far done preparations.
BBC News reports today about a report with warnings for significant border disruption at the end of the Brexit transition period on December 31.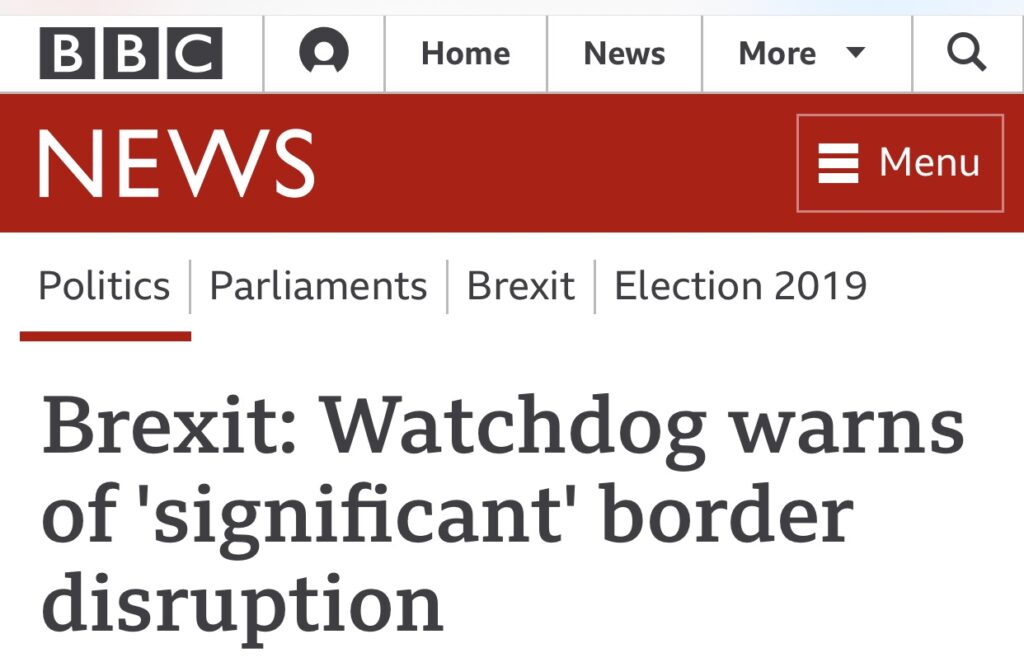 In a report, the NAO said the end of the transition period would bring "significant change," even if the UK agrees a trade deal with the EU.
Even with a deal, traders will face new hurdles to clear – including the need to fill in customs declarations on goods being traded.
HM Revenue and Customs (HMRC) estimates it may need to process 270 million customs declarations from 2021, compared with 55 million currently.
In June, the government announced that – regardless of whether it reaches a post-Brexit trade deal – new checks on EU goods entering Great Britain would be phased in over six months from January 2021 to give firms "time to adjust".
However, the NAO said there was still "uncertainty" over where new border infrastructure would be located and whether it would be ready.
It also expressed concern traders would not be ready for the full checks on UK exports the EU is planning to implement from the start of 2021.
It cited the government's latest "worse case scenario" planning figures, which estimate 40% to 70% of lorries crossing the English Channel will not be ready.
Read the article here: Brexit: Watchdog warns of 'significant' border disruption
Source: BBC News