The PM says "there doesn't seem to be any progress coming from Brussels", but leaders there say talks will continue next week.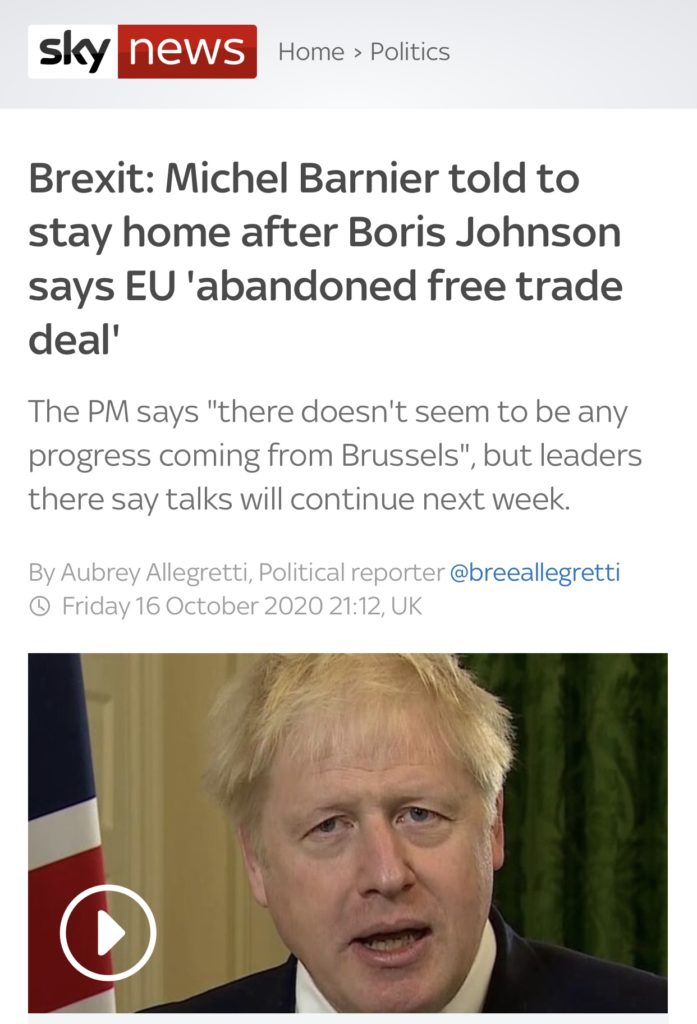 The UK's chief Brexit negotiator has told his European counterpart not to come to London on Monday to resolve stalled talks, after the prime minister warned it was time to "get ready" to leave without a deal.
David Frost spoke to Michel Barnier after Boris Johnson claimed Brussels had "abandoned" the ambition of a free trade deal but insisted "we always knew there would be changes" next year once the Brexit transition period ends.
"There was accordingly no basis for negotiations in London as of Monday," a spokesperson for the prime minister said.
However, they added that Lord Frost agreed to talk with Mr Barnier at some point early next week instead.
Speaking from Downing Street after an EU summit which both sides said was the deadline for hammering out a deal, Mr Johnson said it looked like the country was heading for what he called "the Australian solution".
You can read the article here: Brexit: Michel Barnier told to stay home after Boris Johnson says EU 'abandoned free trade deal'
Source:SkyNews