Boris Johnson is facing the momentus decision of whether to walk out on Brexit trade talks, after the EU offered to extend them beyond the prime minister's deadline to the end of October.
Chief negotiator Michel Barnier told reporters in Brussels that he had proposed a two-week extension to negotiations, offering to work through the weekend if necessary to get an agreement.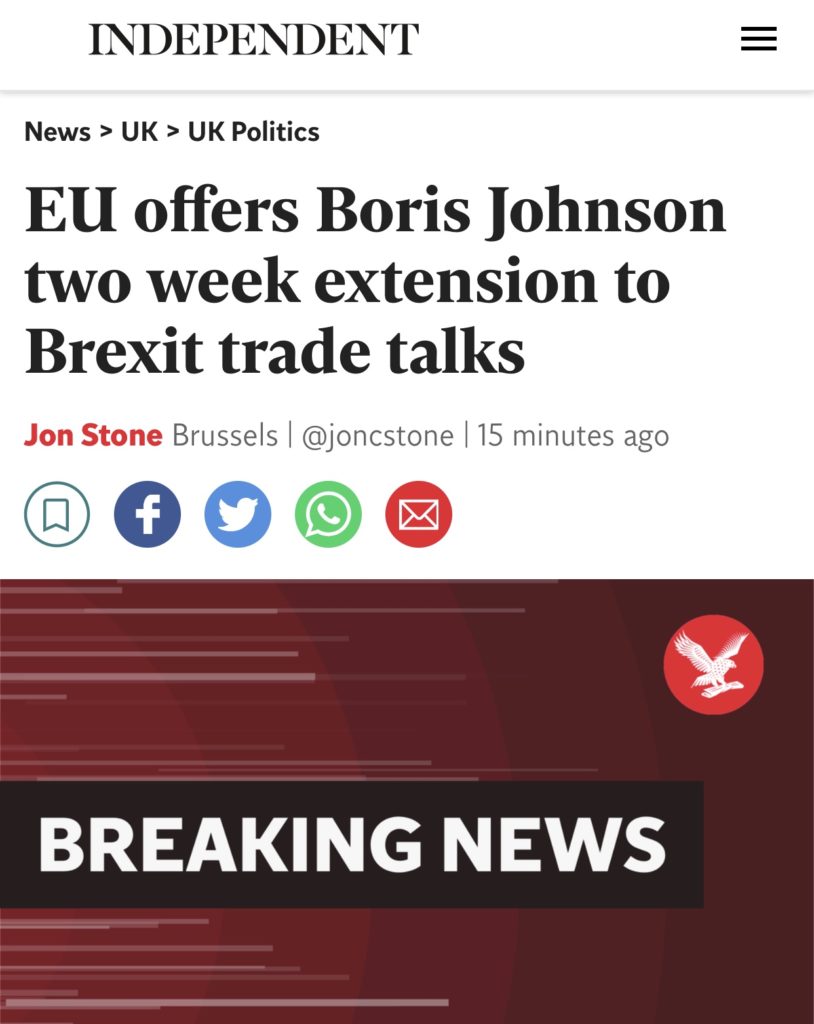 "I can confirm that we're available, we shall remain available until the last possible day," he said, after a meeting of EU leaders in the Belgian capital to discuss the issue.
"The negotiations aren't over, we want to give these negotiations every chance of being successful to give every chance of agreement."
The prime minister, who would trigger a no-deal Brexit if he decides to refuse the offer, this week said he would wait for the conclusions of the summit before making a decision about whether to extend on Friday.
He faces the choice amid a growing revolt at home over his handling of the Covid-19 crisis, and with early signs that a second wave of the pandemic is about to his the UK.
You can read the article here: EU offers Boris Johnson two week extension to Brexit trade talks
Source: TheIndependent