At a live event on October 7th, KGH Customs Services was awarded Career Company of the Year 2020 in Sweden. "We are very happy to get this recognition and proof of our Employer Branding strategy", says Kristina Korsgren, CHRO at KGH.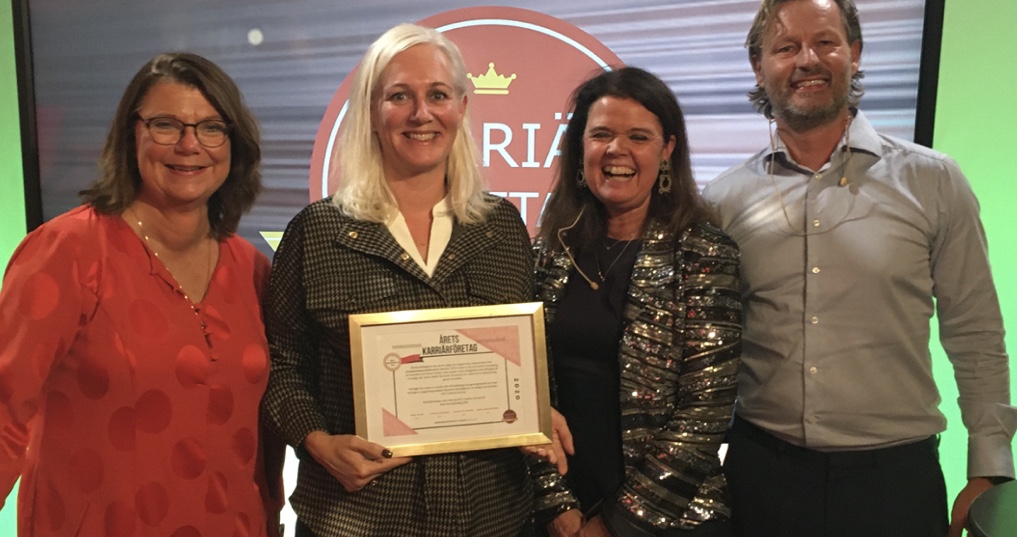 Career Companies is an award for employers who offer unique career and development opportunities, both for students and young professionals with some work-life experience.
Earlier this year, KGH was listed as one of the top 100 Career Companies in Sweden. From the 100 companies, a selection of finalists where made, and on October 7th on a digital event held in Stockholm but broadcasted nationally, KGH was presented as a winner.
"We are very proud to get this recognition. At KGH, we have a passion for Trade and Customs Management. This is something we strongly believe is attractive to potential candidates on the market and we will continue our efforts in sharing this message," says Kristina Korsgren, CHRO at KGH.
The jury motivation goes:
"As an employer, KGH has clearly connected the company brand and the employer brand on their web. They have a balanced portion of storytelling on the web which feels modern and inspiring.
In addition, they present a diverse company in a visible way. Altogether, it is easy to get interested and inspired by this company by visiting the KGH Web.
Further on, the company has a very active HR department which thoroughly, and with engagement from management, is working with employer branding in a focused way.
A strong role model – KGH Customs Services!
We would like to nominate KGH Customs Services as Career Company 2020."
Read more here: KGH Career comoany of the Year