What will be the new norms? Planning for an uncertain future.
Wed, Oct 14, 2020 11:00 AM – 12:00 PM CEST
The global economy is under significant stress and the future direction of national policies and corporate strategies will have a fundamental impact on the future of shipping and international trade. To better understand the shifts in the operating environment we have launched the digital ICS Leadership Insights Series.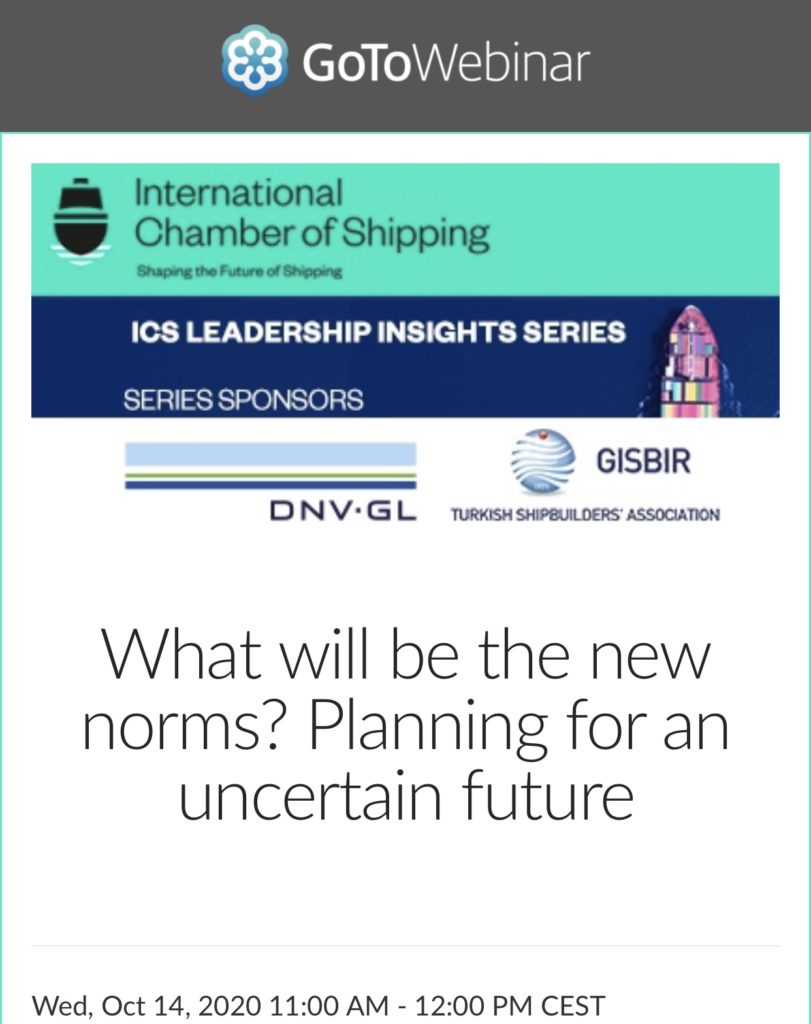 The programme will bring together industry leaders, policymakers and financiers to discuss the global shifts that have arisen in the wake of the pandemic and chart the path back to economic growth, stability and resilience.
The third meeting in this series will address the following:
How to build resilience to withstand waves of disruption and recovery?
How to finance the new normal?
What will future trade flows look like and what role will geopolitics play?
Will we see the rise of digitalization of global trade?
Where does the future lie for Customs Cross Border Interoperability?
How to build agility into a global, regulated industry?
Moderator:
Esben Poulsson, Chairman, ICS
Speakers:

Torunn Biller White, Senior VP and Chief Risk Officer, GARD
Sean Doherty, Head of International Trade and Investment, World Economic Forum
Jan Hoffmann, Chief, Trade Logistics Branch, United Nations Conference on Trade and Development
Lars Karlsson, CEO KGH Global Consulting and Former Director World Customs Organization
Jeremy Nixon, CEO, Ocean Network Express