My friend Pieter Cleppe writes an excellent and very intersting article about Freeports on REACTION today.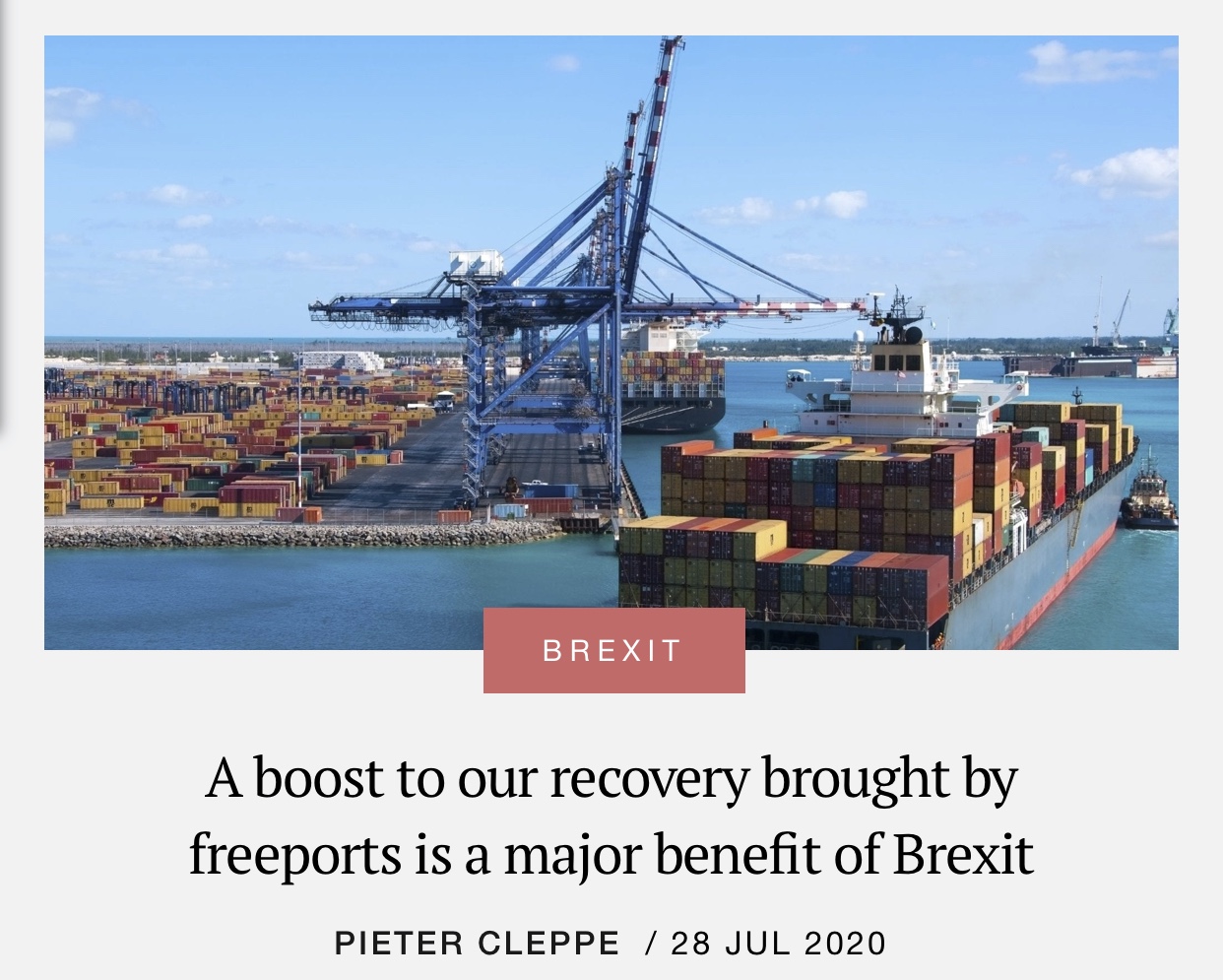 Cleppe writes: "With the coronavirus crisis subsiding, the UK government is now focusing on how to kick the British economy back into gear. Agreeing a good deal with the EU on future trade access when the UK recovers its regulatory and trade freedom from January 1 is obviously very important in the short run, but in the longer run, there is more to do".
"…fantastic opportunity to turbocharge our local economy and bring much-needed jobs, growth and investment".
"An absolute priority should be the creation of so-called "freeports", which has now been announced by Chancellor Rishi Sunak. The UK government is planning to create 10 of those, by introduce sweeping tax cuts and an overhaul of planning laws in selected areas, so they would be fully operational by April 2022"
I believe that the new generation of freeports/freezones/special economic zones that have emerged in other parts of the world, implemented with the highest standards of compliance, transparency, safety and security – could be a great contribution to the UK economy and the international trade system. Using new compliance certificatipns like Safe Zone from World Free Zones Organization, as the standard we can see these new freeports becoming engines and routers of the futurevtrade super highways.
Europe is far behind other contintents on freezone development, let us move towards a more leading position.
You can read the entire article here: A boost to our recovery brought by freeports is a major benefit of Brexit
Source: Reaction.life