PM Boris Johnson has suggested Britons should lose weight this summer as the NHS prepares for a possible second wave of Covid-19 later this year.
"Losing weight is, frankly, one of the ways that you can reduce your own risks," the PM said.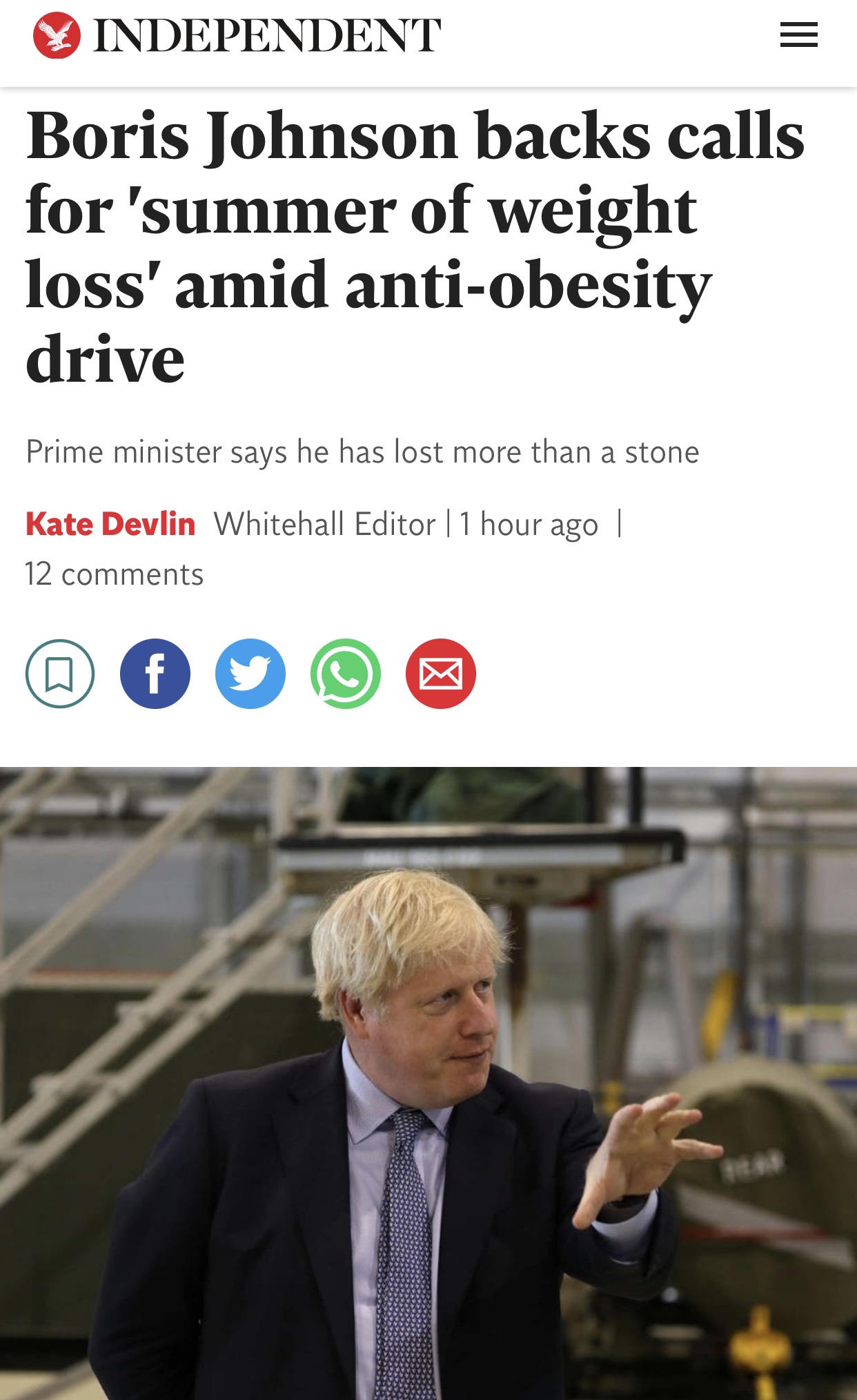 But he had himself lost weight since being admitted to intensive care with coronavirus, he said.
As he encouraged other people to shed the pounds, he said: "I'm on the way, I've lost about a stone and a bit.
Care minister Helen Whately warned obesity is "one of the greatest if not the greatest health challenge we face as a country".
She told BBC Breakfast that with half of adults overweight and one in five children leaving primary school obese the country faced a "whole host of health challenges".
"Very particularly with Covid you're at greater risk of getting Covid, greater risk of complications, greater risk – very sadly – of dying from Covid, if you are overweight," she added.
I am with Sir, I have started my own journey to a better place. ??.
You can read the article here: Boris Johnson backs calls for 'summer of weight loss' amid anti-obesity drive
Source: TheIndependent