Talks over deal enter intensive phase as chief negotiator David Frost arrives in Brussels.
Britain can agree to the "broad outline of a political agreement" with the European Union over the terms of Brexit this summer, Boris Johnson's negotiating team will tell their Brussels counterparts on Sunday.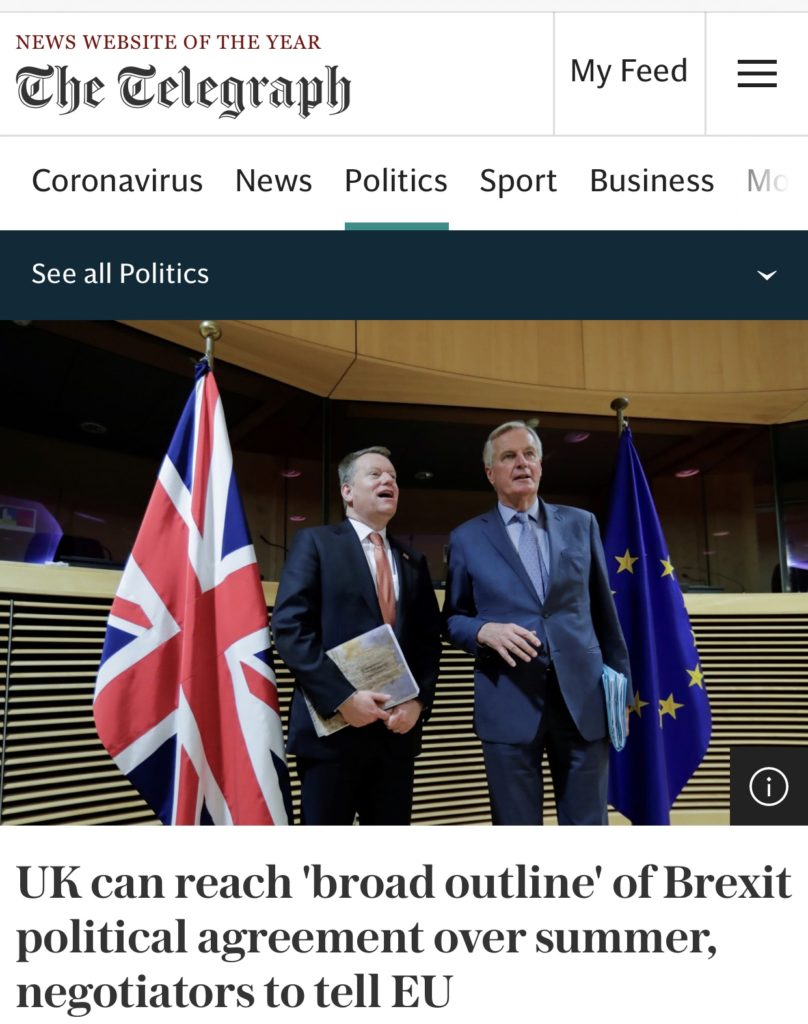 David Frost, the Prime Minister's chief Brexit negotiator, is arriving in Brussels with a small team of 20 UK negotiators as talks over a deal enter an intensive phase.
Mr Frost said: "Negotiations over the next few weeks won't be easy. There are still fundamental differences between our positions, and a new process in itself isn't enough to breach the gap.
"It will require dedication, willing and understanding from both sides. We will work intensively and at pace, as we firmly believe it is possible to reach a broad outline of an agreement in good time.
"But any deal must reflect our well-established position on difficult issues such as the so-called 'level playing field' and fisheries – that is, as an independent country we will have control over our laws and our waters. Our sovereignty will never be up for negotiation."
You can read the article here: UK can reach 'broad outline' of Brexit political agreement over summer, negotiators to tell EU
Source: TheTelegraph