Boris Johnson has said there is no reason why the outline of a Brexit deal cannot be sealed by the end of July, after he asked EU leaders at a video summit to "put a tiger in the tank" of stalled talks.
In a boost for the prime minister's plans to secure a deal by the end of the summer, the EU leaders agreed to strive to find early common ground on trade and security to avoid unnecessary economic chaos next year.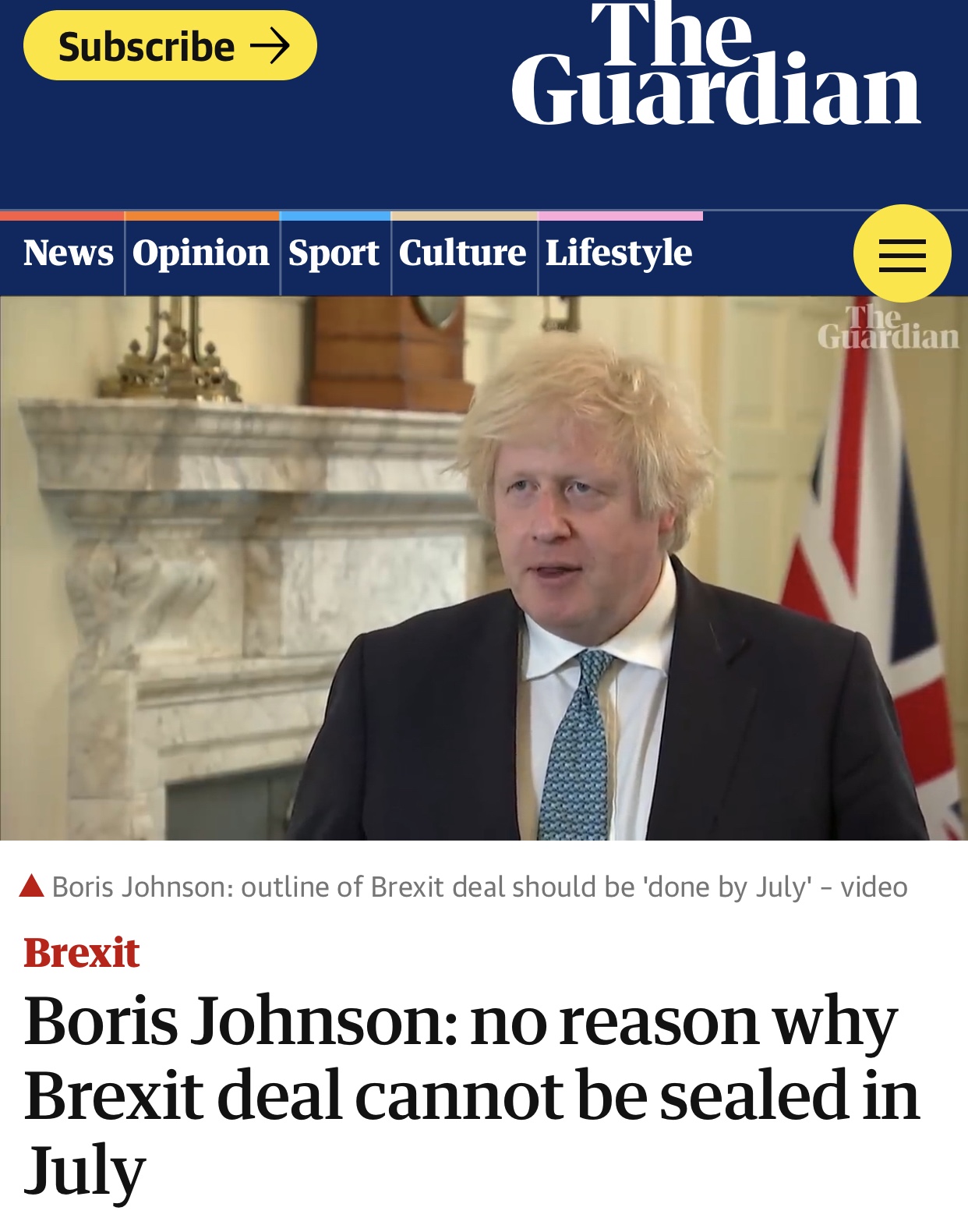 However, there were immediate signs of tensions on the horizon, with the president of the EU council, Charles Michel, tweeting afterwards that he would accept a "tiger in the tank", but that the EU would not agree to a "pig in the poke" and never accept an agreement that went against the interests of the union.
As well as Michel, the EU was represented at the hour-long video summit by Ursula von der Leyen and David Sassoli, presidents of the European commission and parliament respectively. Johnson was joined by the chancellor of the Duchy of Lancaster, Michael Gove, his chief Brexit negotiator, David Frost, and the ambassador to the EU, Sir Tim Barrow.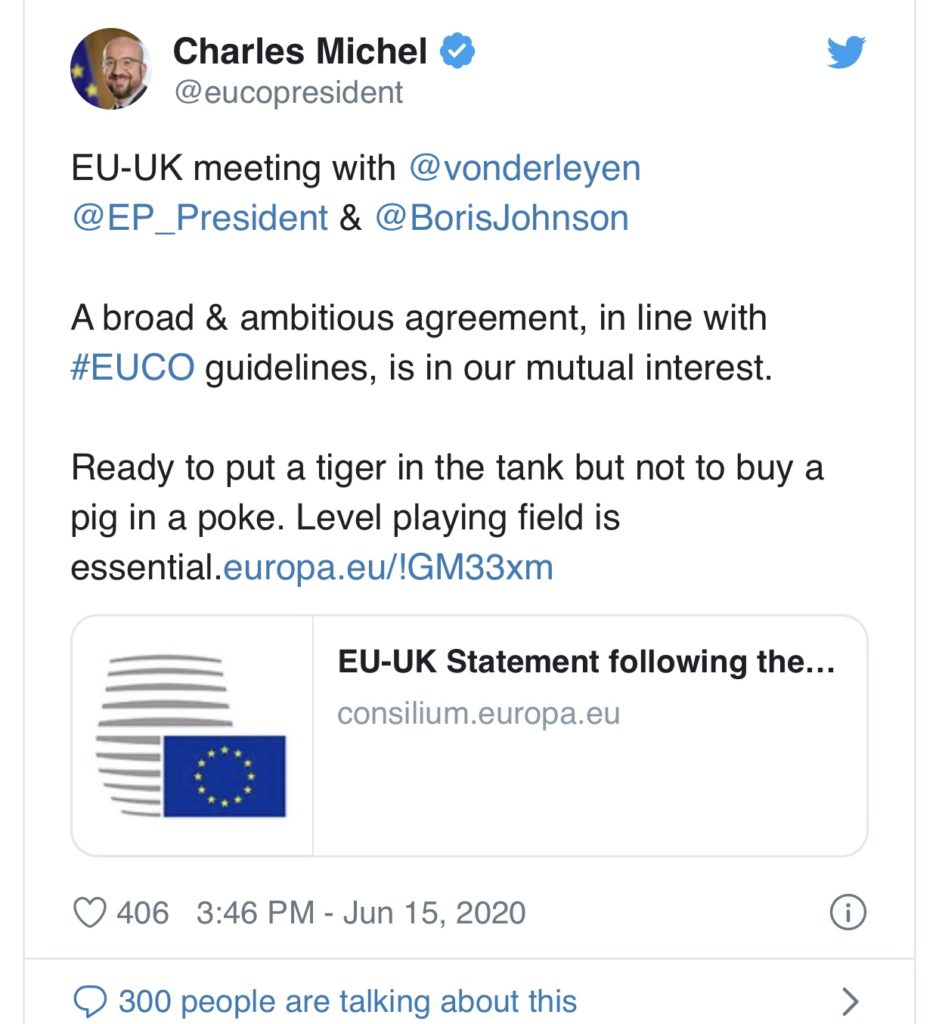 The prime minister later told reporters he was optimistic despite talks having stalled last week. "It is very clear what we need to achieve. I don't think we're that far apart, but what we need is a bit of oomph in the negotiations, and I was pleased that Ursula von der Leyen [and other EU officials] all agree … There is no reason why we shouldn't get this done in July."
It is understood that the prime minister told the three EU leaders he was committed to the political declaration, after weeks of criticism from Brussels that he had turned away from the document that he signed last October.
To read the article, click here: Boris Johnson: no reason why Brexit deal cannot be sealed in July
Source;TheGuardian