Thousands of people queued for hours outside IKEA stores as they reopened in England and Northern Ireland following COVID-19 lockdown restrictions being eased.
As a Swede having grown up with IKEA I am not surprised.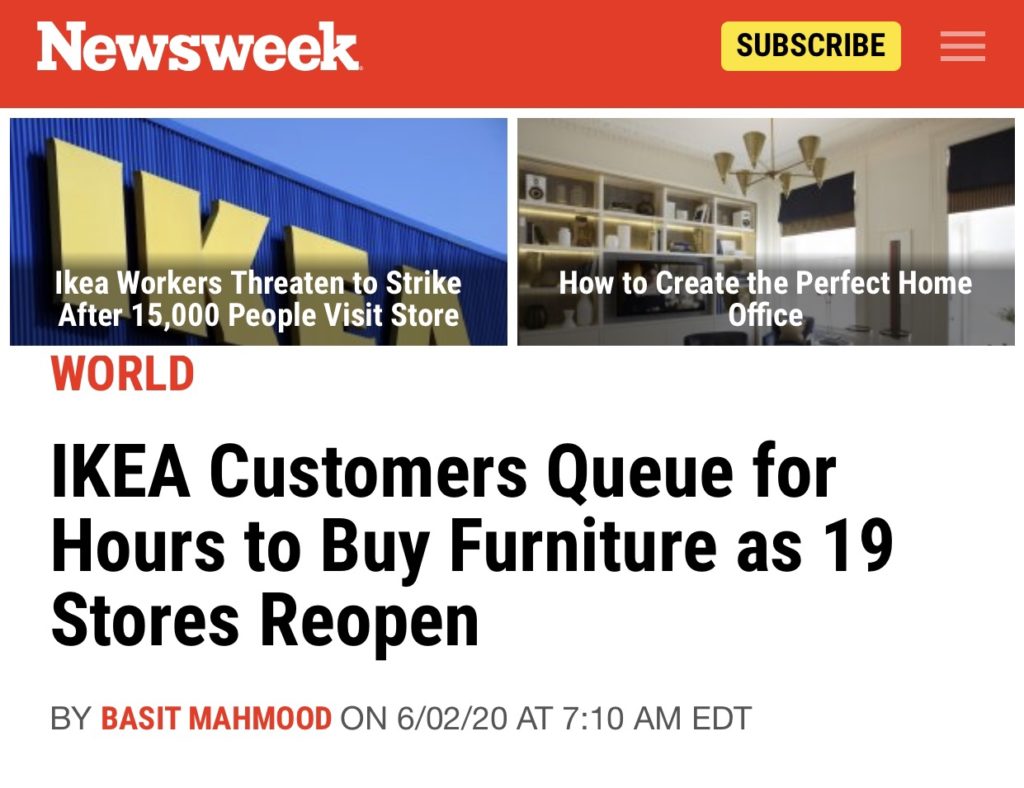 IKEA bosses had previously warned that social distancing measures would be in place as stores reopened, with limits on the number of customers allowed inside at any one time.
Only 10 people were allowed inside stores at a time, with lengthy queues forming outside a number of stores across the country.
Many were left waiting outside for hours in the hot weather, with the company having to close a number of car parks to help ease the pressure.
Social distancing "wardens" who wore masks were patrolling the area, to make sure people were complying with social distancing measures and keeping two meters apart.
Like many stores reopening, IKEA had to adjust to a new normal, with hand sanitizing points and more deep cleans of bags, trolleys, bathrooms, equipment and touchscreens taking place.
IKEA tweeted: "Today was a big day for us as we reopened our stores in England & Belfast.
You can read the entire article here; IKEA Customers Queue for Hours to Buy Furniture as 19 Stores Reopen
Source: Newsweek