Michel Barnier has warned Sajid Javid and Boris Johnson that "they should not kid themselves" that Brussels will give a special deal to the City of London after a photograph emerged of the UK's opening negotiating position on the new post-Brexit arrangements.

A briefing paper, snapped by a long-lens camera as it was taken into Downing St on Monday, suggested the UK would seek in the coming negotiations a "permanent equivalence" regime for financial services that would last for "decades to come".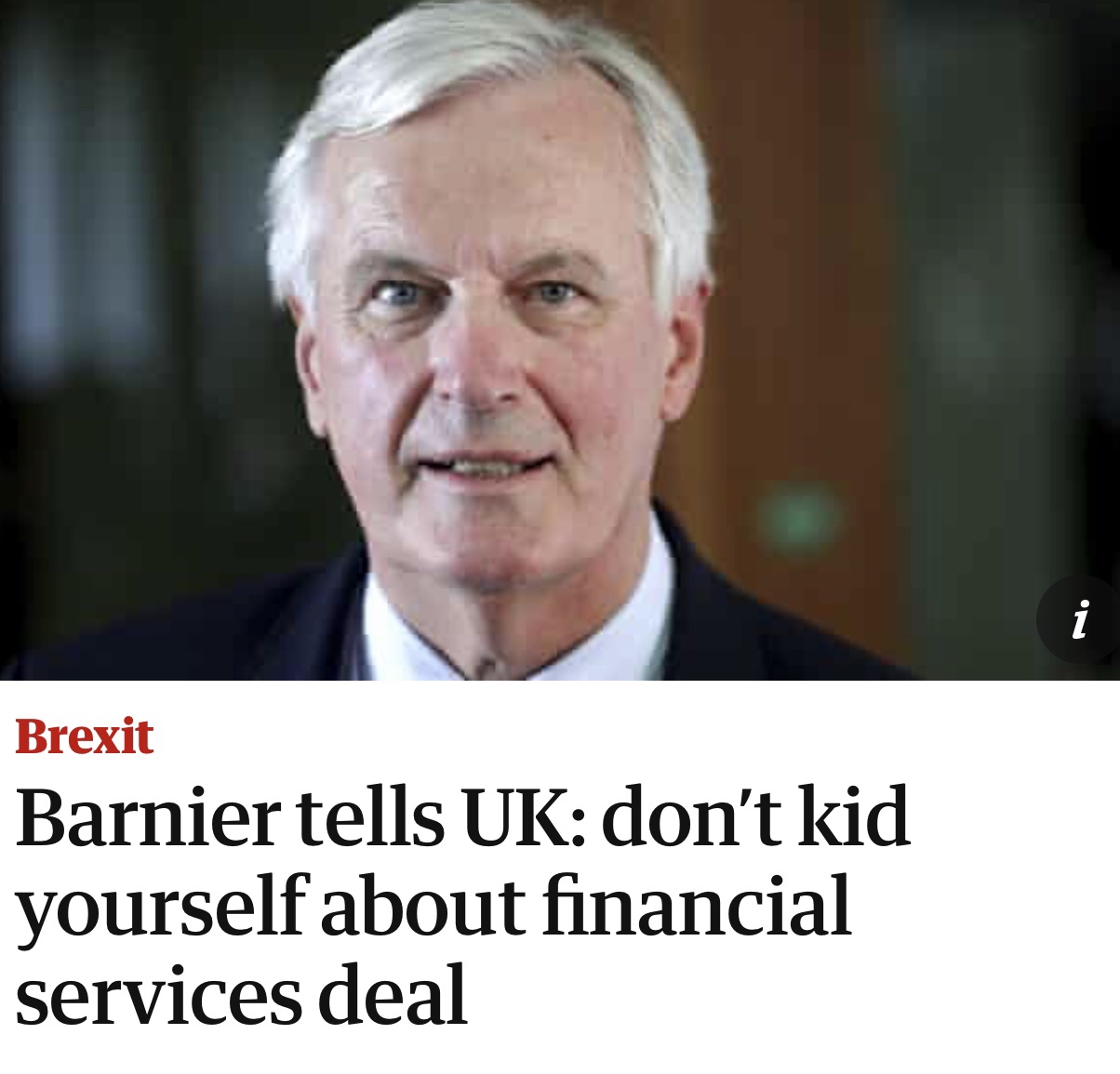 "I'd like to take this opportunity to make it clear to certain people in the United Kingdom authority that they should not kid themselves about this. There will not be general open-ended ongoing equivalence in financial services, nor other management or financial agreements with the United Kingdom," Barnier said. "We will keep control of these tools, and we will retain the free-hand to take our own decisions."
Negotiations on the future relationship between the UK and the EU are due to start in the first week of March.
At the end of the transition period, the British financial services sector will no longer have the right to operate in the EU as it does today.
The City will instead rely on Brussels judging that the UK's regulations and supervisory systems are sufficiently robust – a so-called equivalence decision that can be overturned with as little as 30 days' notice.

The document photographed outside Downing Street said that Javid would instead be seeking "comprehensive, permanent equivalence decisions", according to a report in the Financial Times.
Yes, there will be hard negotiations between friends. Anybody really thought anything different?
Source: The Guardian