If you like this blog, and obviously many of you do since more than 14.000 visitors read CapacityNow – Nothing is impossible on www.larskarlsson.com every month.
Don't miss CapacityNow on Twitter. More than 700 people are following my account.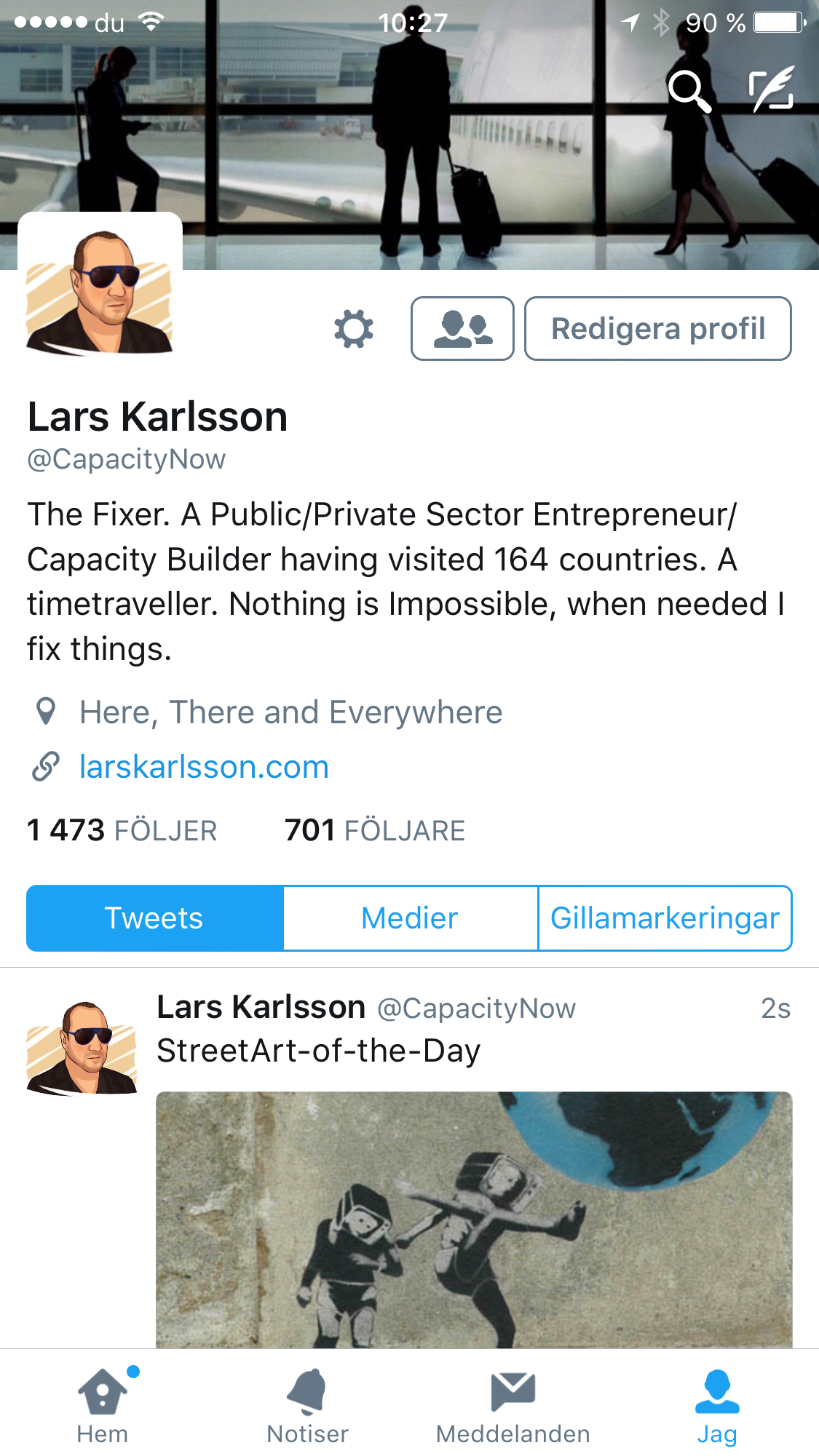 On Twitter @CapacityNow, you get updates many times every day.
Twitter is a microblog with limited space for each message/posting. You can – beside following @CapacityNow – also follow the newsfeed from organizations, follow your favourite music/football star, read the very news or why not check-out the more than 400 exisiting accounts from Customs and Border agencies.

If you don't have a Twitter account it is very easy to get one – and it is for free. Just Google Twitter and follow the instruction. Don't forget to search for @CapacityNow when you hbe registered your account.
See you on Twitter.