At the international airport of Rio de Janeiro (GIG) I did run into the Swedish national team in soccer, that won the Olympic silver medal at a heroic performance in the final against Germany at Maracana yesterday.
I was there and watched the team play a really good game.

I asked the coach Pia Sundhage how she and the team experienced the game. She said that they really felt that they were close and could have won the gold medals. I agree.
I also got a chance to talk to the best Swedish player of the tournament, goal keeper Hedvig Lindahl.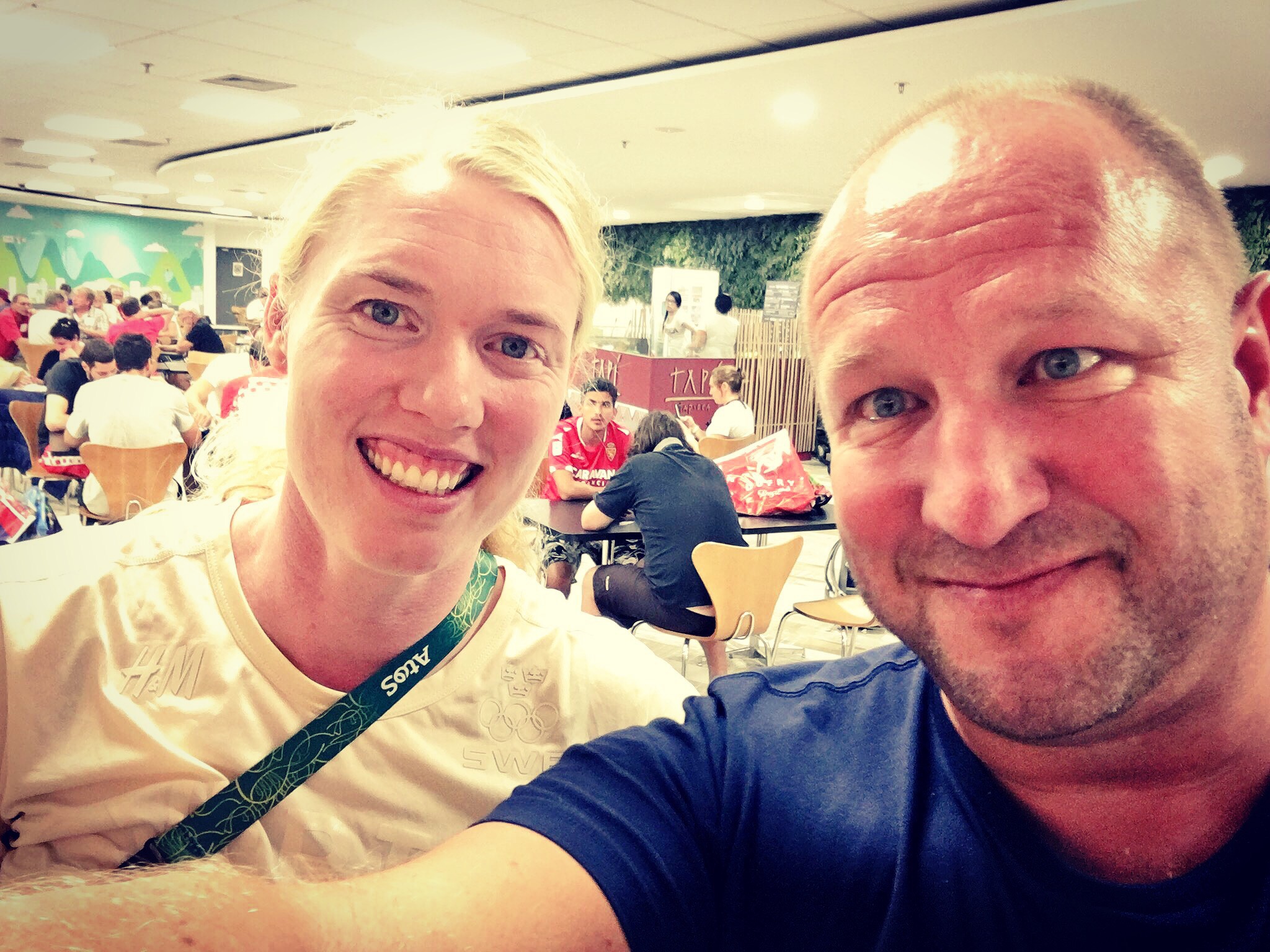 Hedvig saved Sweden in the penalty shoot-out both in the quarterfinal against tournment favourists and reigning Olympic champions United States and in the semifinal against the favourite home team from Brazil.