I took three minutes – three! Zlatan Ibrahimovic has made his premiere for Manchester United starting as number 9 in Manchester United playing Turkish Galatasaray in Gothenburg Sweden last night.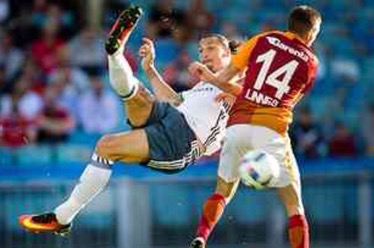 After three (3) minutes of his first game for Zlatan Ibrahimovic to score his first goal for Manchester United with a spectacular overhead-kick in the right top corner of the goal.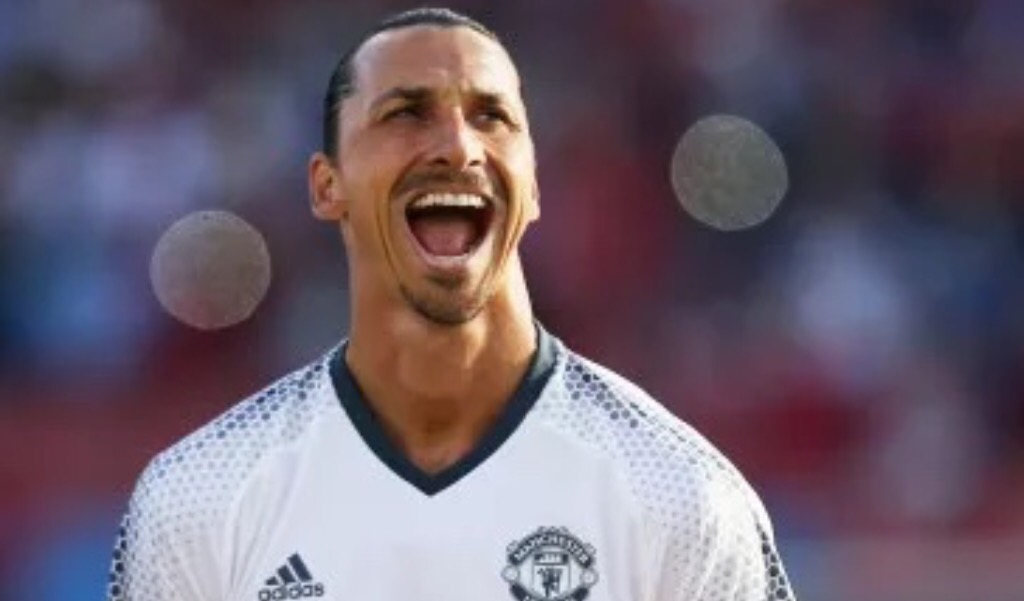 Ibra has just returned only four days ago from an extended vacation after the EuroCup. Despite his recent arrival new manager Jose Mourinho selected Ibrahomvic as striker when Manchester United played Turkish giants Galatasary.
It took Ibra 194 pnly seconds to score for his new club. And how he did it!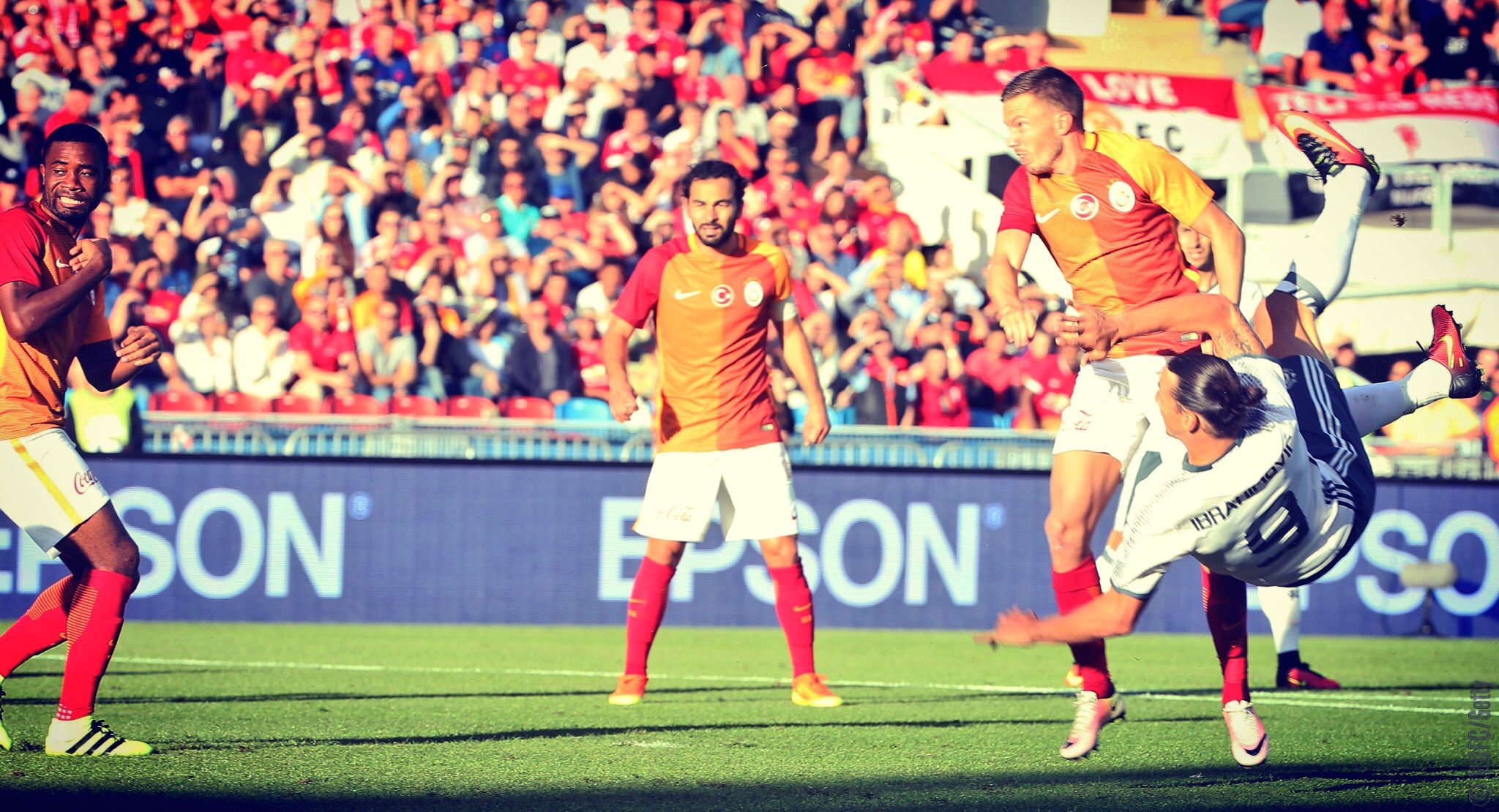 There is no doubt now for anybody, Zlatan Ibrahimovic has arrived to Premiere League.
In Paris he came as a king and left after four season of titles and records as a legend. Now he will conquer England.