Today Jens Stoltenberg made another great speech, on the five year day lf the Utöya teerorist attack. Stoltenberg, the PM of Norway, is famous for his speech about fighting terrorism with more openess and more democracy after the terrorist attack that caused the death of 77 people, 69 on the island of Utöya – most of them young people.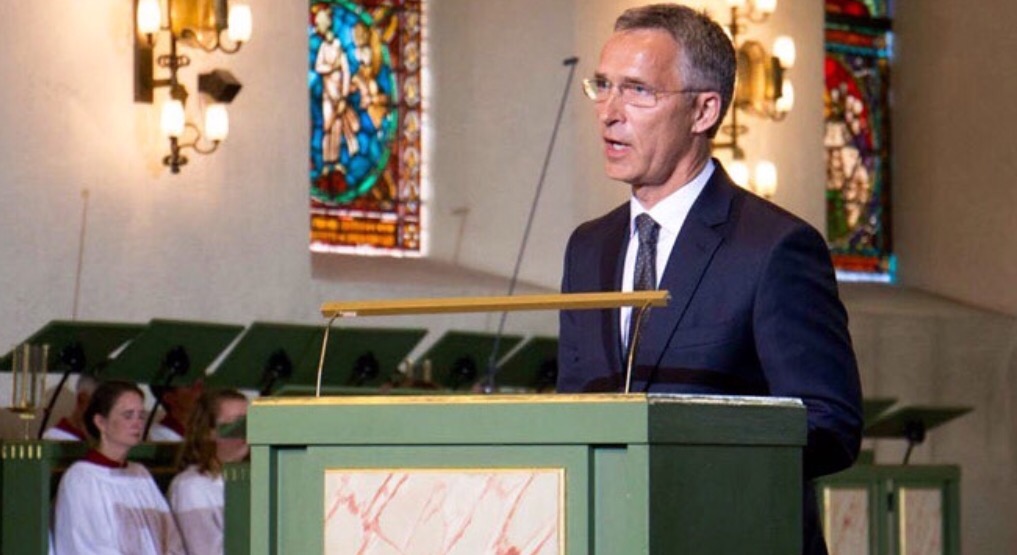 In his speech today Stoltenberg talked about sorrow. He said:
Sorrow is a long road.Wounds inflicted by terror never heal. Scars never fade.We never get over the pain of our loss.
But like our writer Lars Saabye Christensen wrote:

I see: the sorrow is of a solid materialWe are the blacksmiths of sorrow, we hammer it, We twist it, we bend it and we shape it. Until we realise: the sorrow cannot diminish the past.
Great true words. Today we think about the victims of the Utöya massacre and other terrorist attacks.
Here is a link to the entire speech: Jens Stoltenberg Speech 2016