Today I participated as speaker at the Market Access Day 2023 in Gothenburg, an event arranged by Swedish Government, National Board of Trade, The West Sweden Chamber of Commerce with the EU Commission – under the Swedish EU Presidency.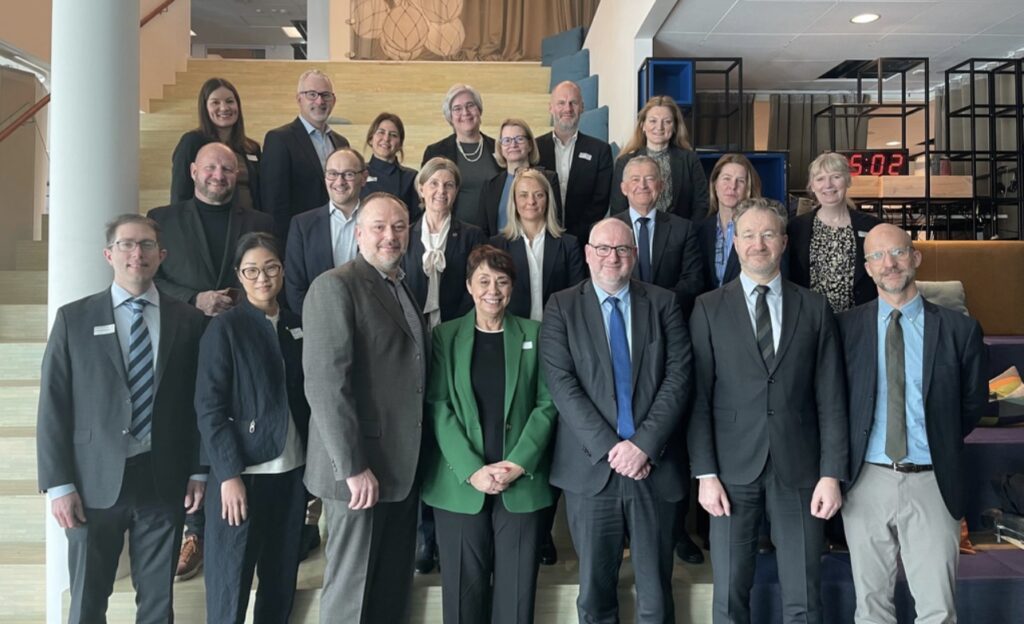 Sweden is a firm believer in free trade and drives the international agenda for an active EU trade policy agenda.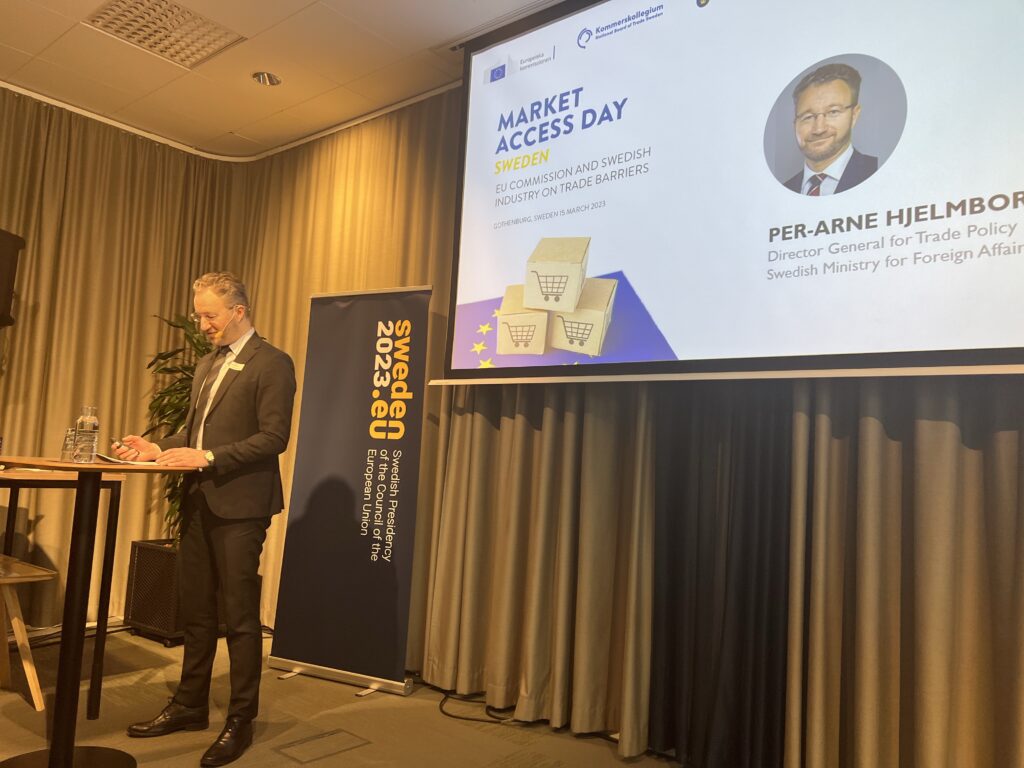 The Chief Trade Enforcement Officer at the Directorate-General for Trade of the European Commission, Mr. Denis Redonnet, participated as Key Note Speaker.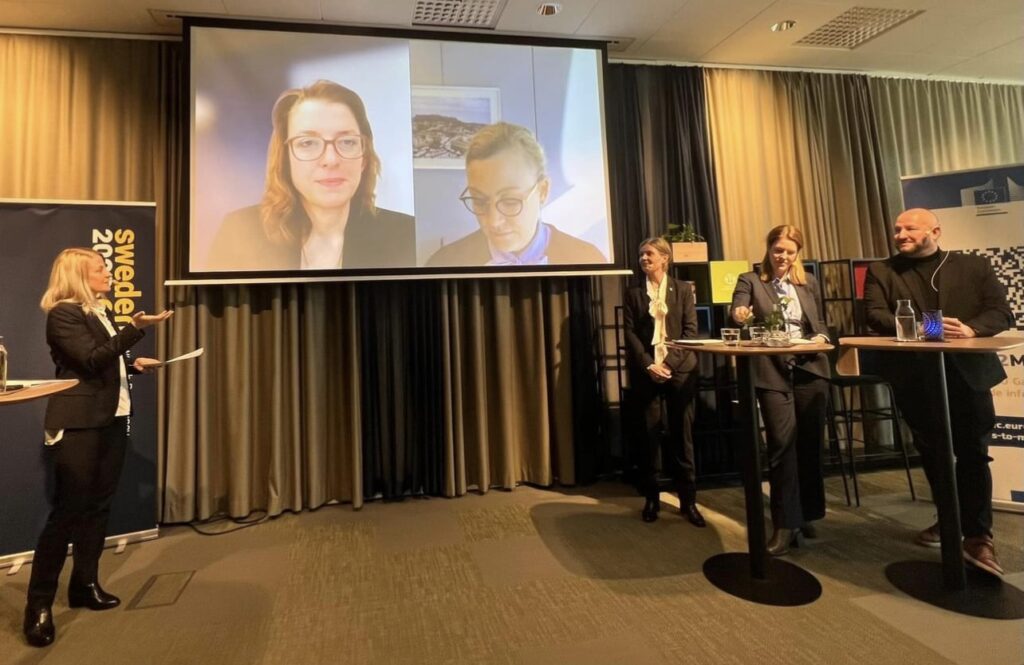 I was one of three trade representatives, speaking woth the European Commission in a panel on trade barriers. Great panel led by Carolina Dackö with Charlotte Niklasson Susanne Jannesson.

This is an initiative under the Swedish presidency of the European Union.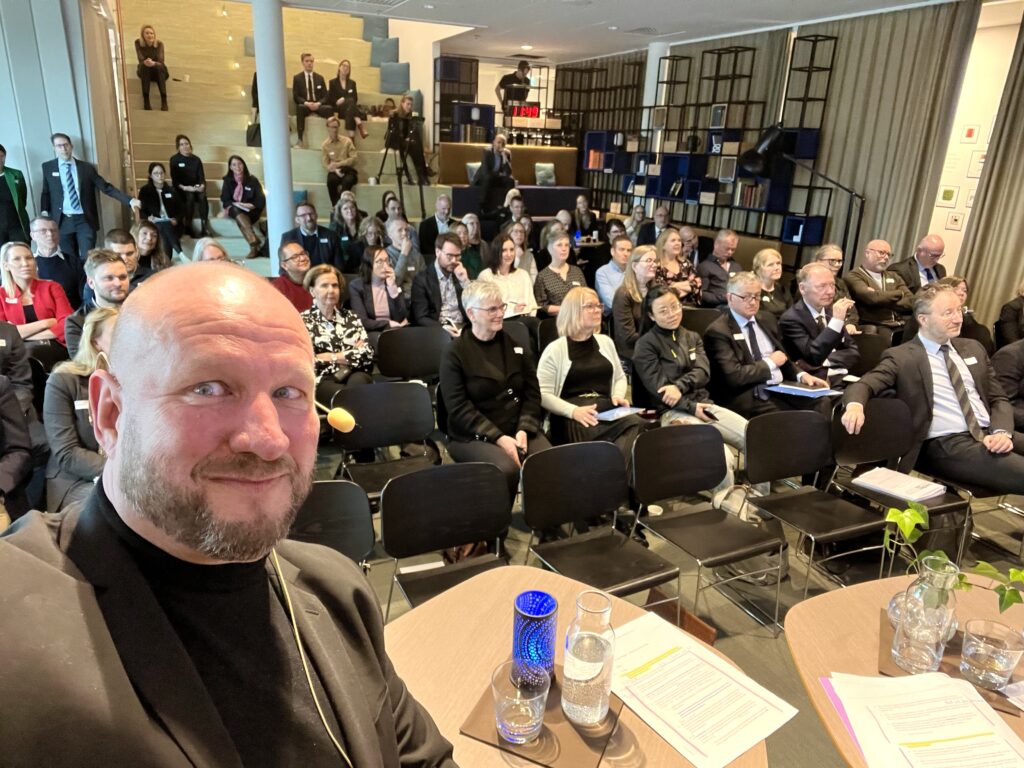 After the conference with +200 participants & online broadcasting, we met for a round table with Mr. Redonnet. It was an excellent productive event & a very interesting round table session.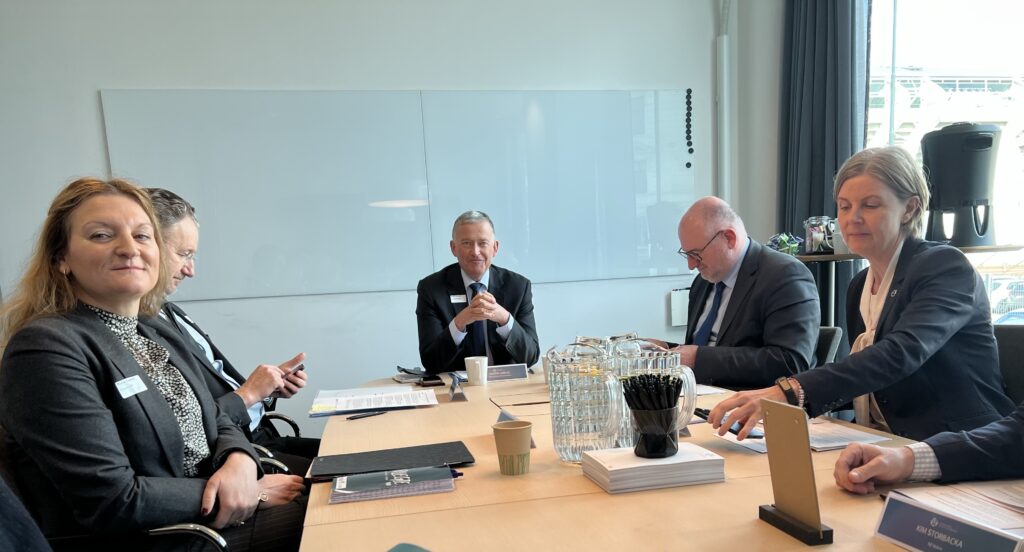 It was also very nice to meet one of the organizers of Market Access Day 2023 today, my old colleague & friend, the supernice & efficient Director General of the Swedish National Board of Trade, Anders Ahnlid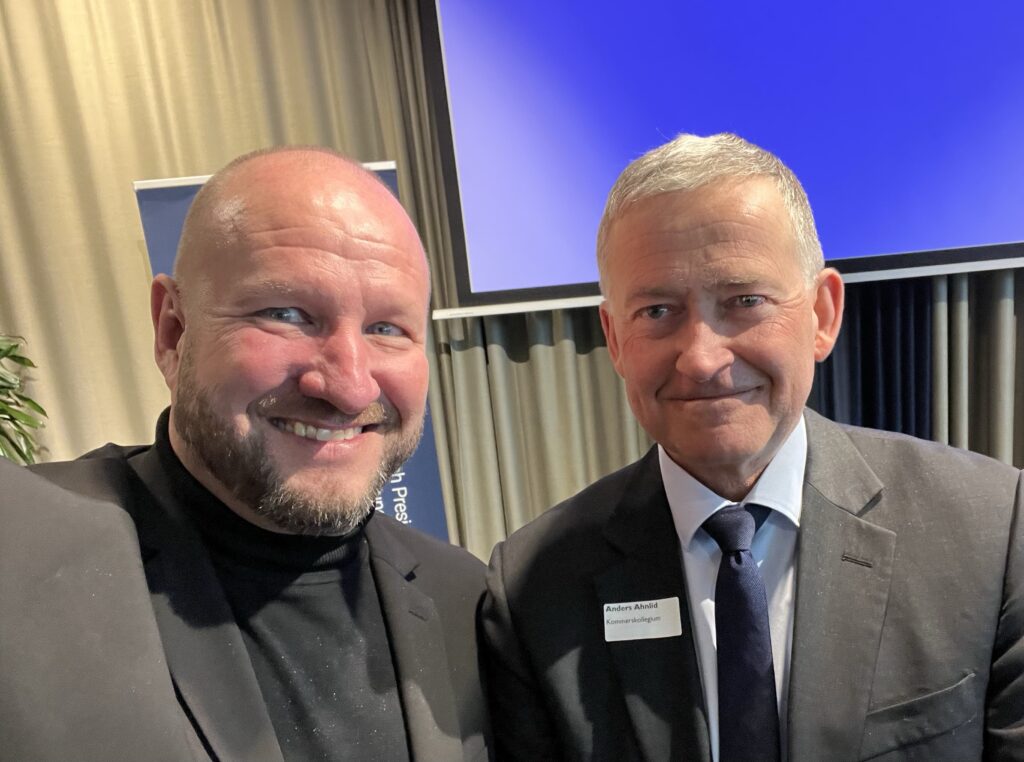 This was an excellent and very important event. We need more interaction between Government, institutions and the private sector.