DEI is our business, what we do. We can only transform to become an integrator of trade by diversity of thought and perspective.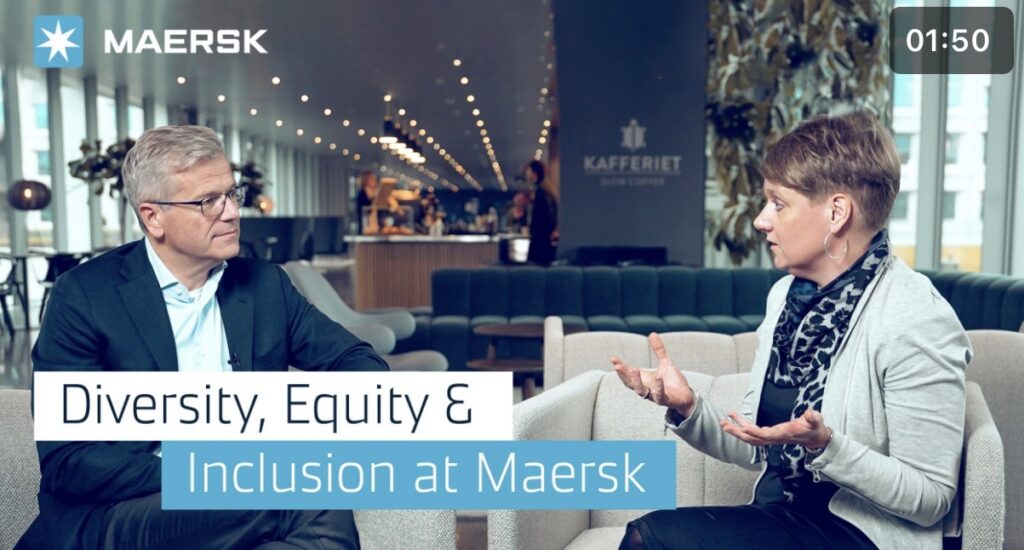 Vincent Clerc, CEO Maersk: "There is no way we can execute the plans we have set out to do if we do not rely on much more diversity of thought and perspective than what we have done in the past."
Watch the video as our CEO Vincent Clerc, and Chief DEI Officer, Head of People Function, People & Finance, Ingrid Uppelschoten Snelderwaard (She/her/hers) shares how Diversity, Equity and Inclusion (DEI) will play a vital role in our company's strategy going forward.
While progress has been made in the past, there is still much to be done to make DEI a sustainable and integrated part of the way Maersk leads, operates and drives its transformation forward. Our focus for 2023 will be to accelerate our efforts on inclusion, making sure we do not only have the right people but that everyone feels comfortable voicing their opinions and are being heard.
Learn more about our DEI commitments: Listen amd Read more here