It is time to register for the 2016 KW Global Trade and Development Week, GTDW 7.0: Customs and Trade Facilitation Summit in Dubai.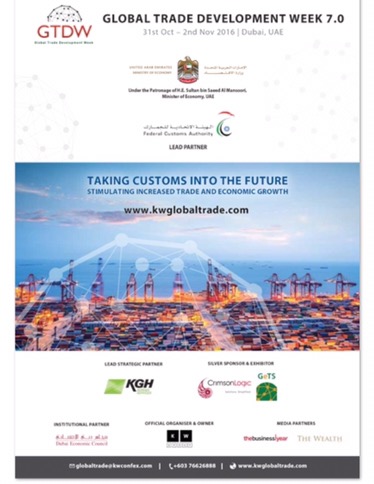 This year the event has the theme: Taking Customs into The Future – Stimulating Increased Trade and Economic Growth. The event take place on 31st Oct – 2nd Nov 2016.
During the event you will learn more about the new UAE AEO programme, a brand new state-of-the-art programme introducing a paradigm shift for AEO in the world.
I will be there to provide a masterclass: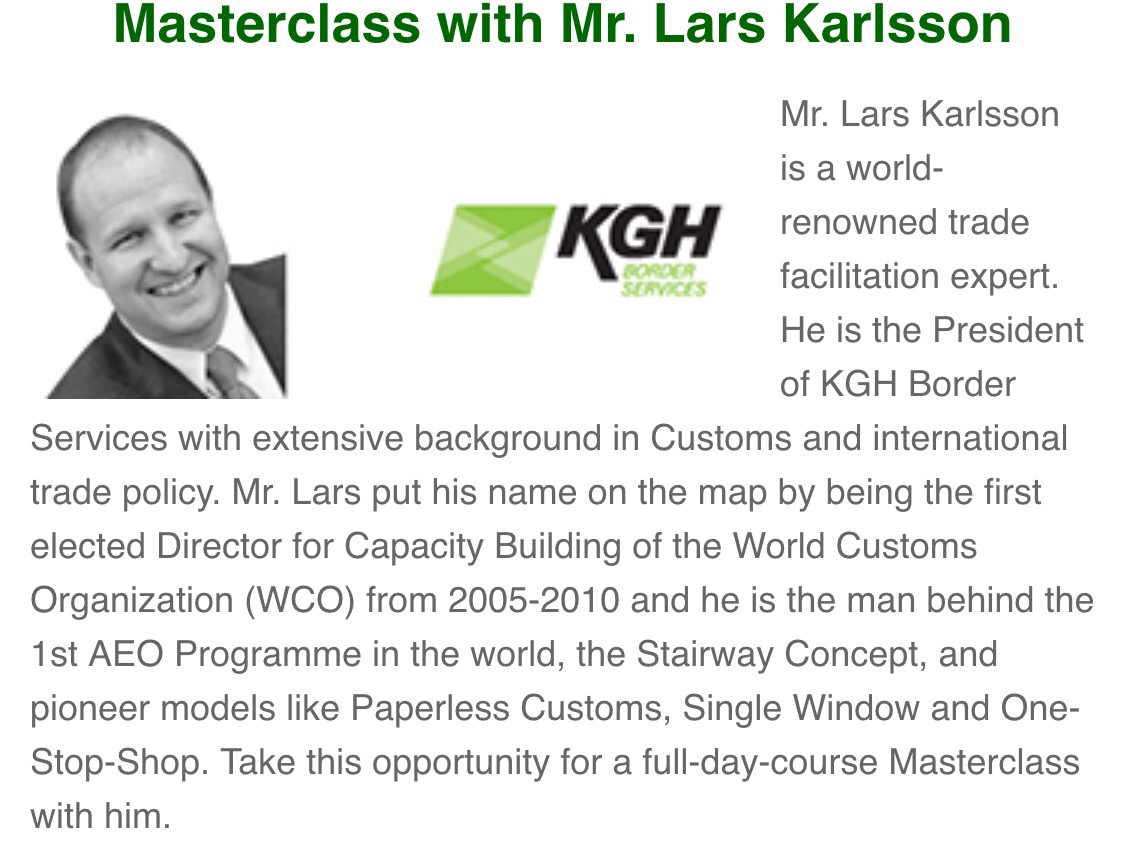 The event has an excellent programme and great opportunities for networking – don't miss it.
Click here for the programme: GTDW Agenda 2016