The hassle of removing laptops and liquids from bags at Heathrow security is set become a thing of the past after the London airport signed a £50million deal for cutting-edge bag-screening technology. Also T2 has the new smart Border scanners.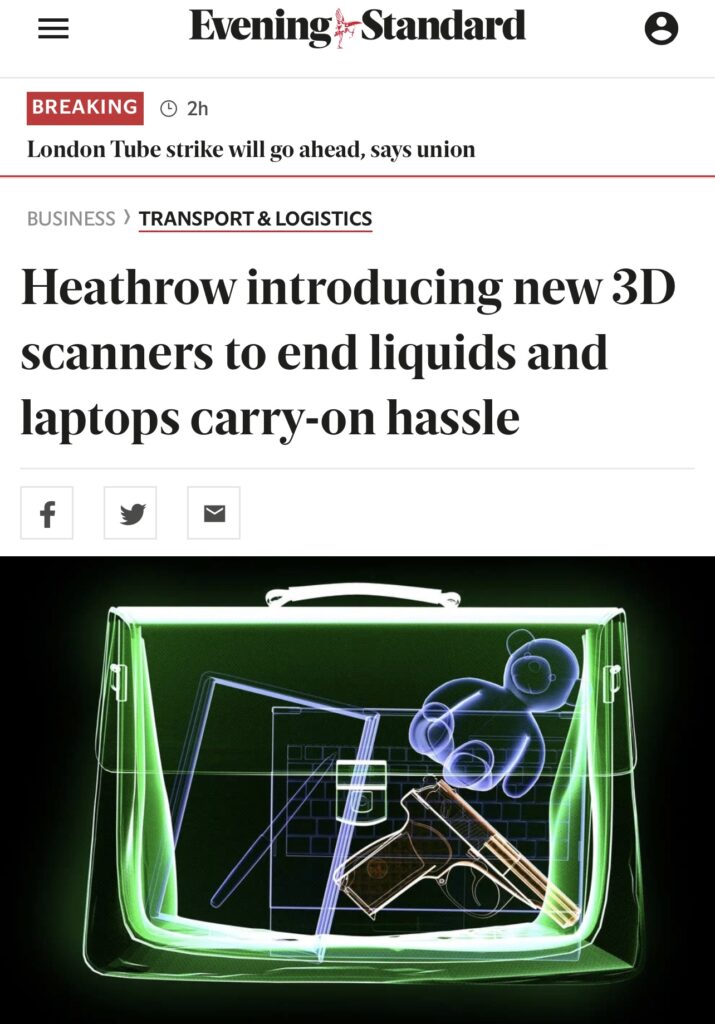 The equipment from FTSE100 engineering giant Smiths Group uses 3D images and advanced explosives detection that means electronics and liquids can remain inside carry-on luggage speeding up the passenger screening process.
Chris Garton, Heathrow's chief operations officer, said: "Heathrow has a proud history of investing in making every journey better and that's why we're delighted to be rolling out our new CT equipment.
"This cutting-edge kit will not only keep the airport safe with the latest technology, but will mean that our future passengers can keep their focus on getting on with their journeys and less time preparing for security screening."