Today the EU Vice-President Maros Šefčovič presented the EU proposal for application of the Protocol on Ireland/Northern Ireland: Commission proposes bespoke arrangements to benefit of Northern Ireland.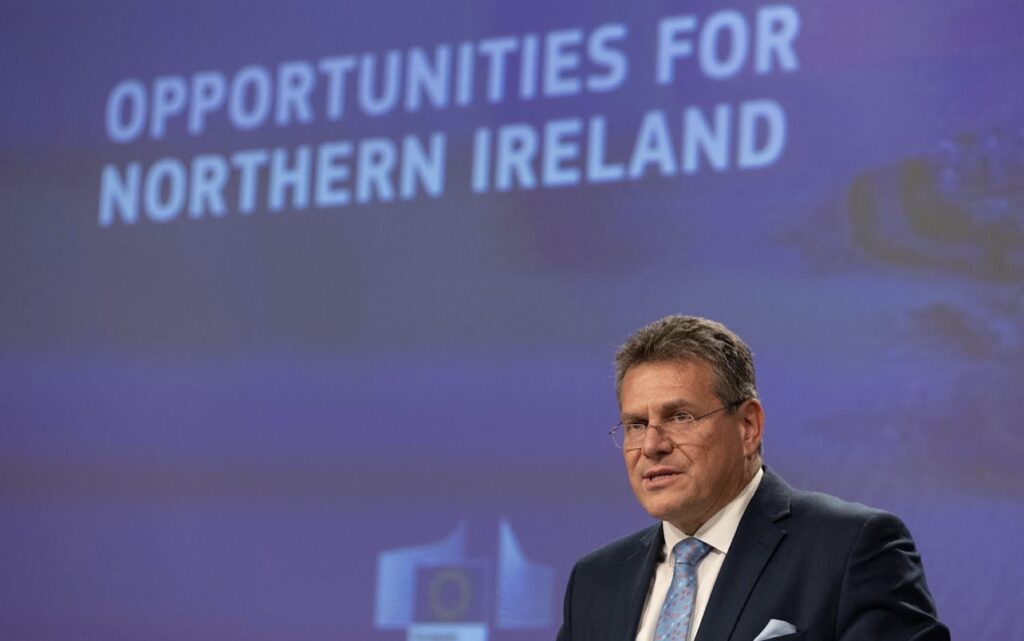 This follows extensive discussions over the past months with the UK government, as well as outreach by the European Commission to political leaders, businesses, civil society and other stakeholders in Northern Ireland. It also puts forward ideas based on elements raised in the UK's Command Paper published in July 2021.
The Commission now stands ready to engage in intensive discussions with the UK government, with a view to reaching a jointly agreed permanent solution as soon as possible. The Commission will do this in close collaboration and constant dialogue with the European Parliament and Council.
Today's package proposes further flexibilities in the area of food, plant and animal health, customs, medicines and engagement with Northern Irish stakeholders. It proposes a different model for the implementation of the Protocol, in which the flow of goods between Great Britain and Northern Ireland – in respect of goods destined to stay in Northern Ireland – is facilitated to a significant extent. This facilitation is enabled by a series of safeguards and increased market surveillance to ensure the goods do not move into the EU's Single Market.
To read more, click here: https://ec.europa.eu/commission/presscorner/detail/en/ip_21_5215