Tyson Fury last might knocked Deontay Wilder in a crazy heavyweight boxing match in Las Vegas.
"I received hard blows. I was down, Wilder is hitting hard, but I got up" Tyson Fury said in a comment.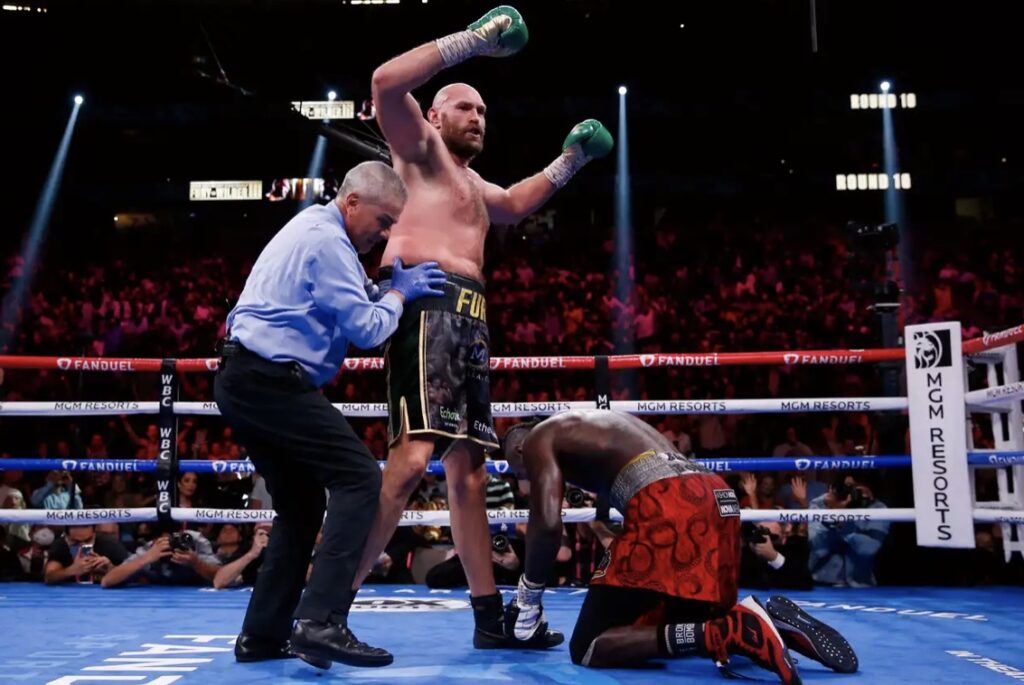 Fury knocked down Wilder in the third round. Wilder then knocked down Fury twice in the fourth. So far, it was Wilder who led in the judges' minutes. But Fury came back. In the tenth round, a short punch sent Wilder to the floor once more. And in the eleventh, it ended after Fury delivered a series of blows to Wilder who was pressed against the ropes before crashing to the floor.
Fury has now won two of the three games against Deontay Wilder. The first was sentenced to a draw, "A trilogy worthy of comparison with any other in the history of the sport. I'm the best in the world and he's second best", Fury said after his victory.
I quote the great John Wayne, "I'm made of pure steel".