At a grisly murder scene sits a figurine made of chestnuts. From this creepy clue, two detectives hunt a killer linked to a politician's former tragedy.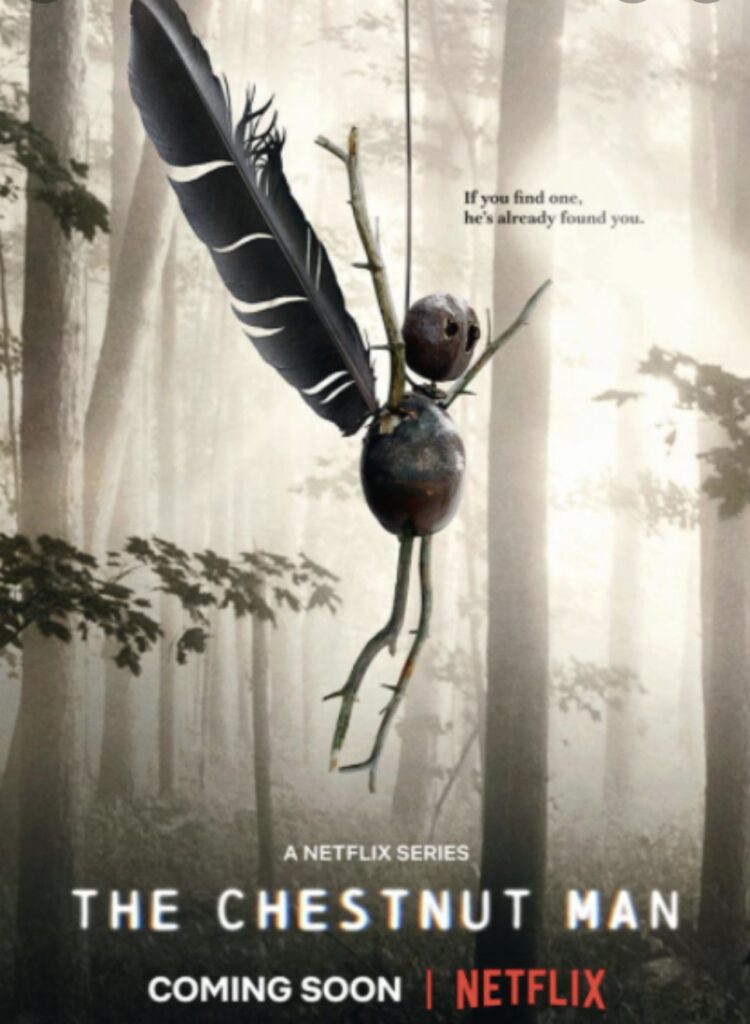 The Chestnut Man is set in the quiet suburb of Copenhagen, where the police make a terrible discovery one blustery October morning. This is the start of a really good new Danish TV show. It is broadcates for and by Netflix.
Brilliant TV at its best – based on an amazing book written by Danish author Søren Sveistrup.
Highly recommended.