I am patron and have from the start in 2015 participated pro bono as guest professor on the Trade Compliance Officer (TCO) certification programme of Brazil.
The TCO 2022 has been elevated to an international programme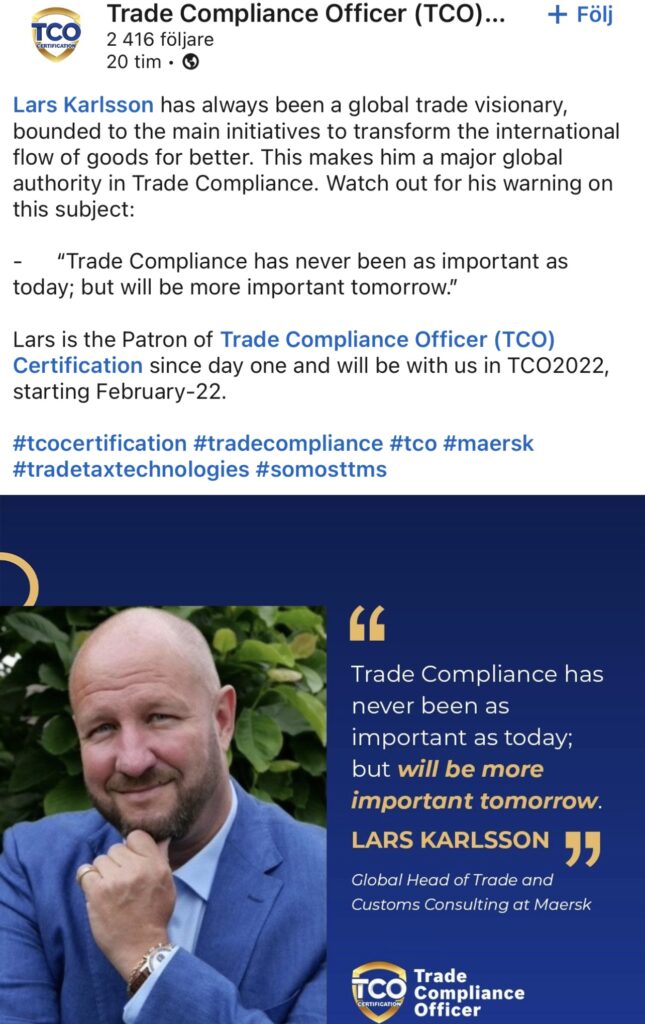 Trade compliance is the key to the future of trade. All initiatives that improves the göobalbtrade environment are welcome.
If you are interested in these questions, in Brazil, South America or beyond – check out TCO.
You can click here: TCO certificate